Articles tagged: cat products,
Internal, external and alternative options. Dog and cat owners are hella happy about their pets — in a study by Packaged Facts, 95 percent of dog owners and 94 percent of cat owners said their...
(PRESS RELEASE) MANCHESTER, CT – Bravo Pet Foods introduces their new Super Omega 3 Concentrated Icelandic 18/12 Fish Oil Blend for dogs and cats. Completely all natural and properly balanced for...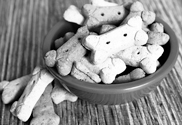 (PRESS RELEASE) Boo Boo's Best announced the release of its newest treat, Crave-Able Calamari boosters! Dehydrated Treats for Dogs & Cats. Calamari, otherwise known as squid, is a wonderful,...
While eating organic has made big strides for humans over the past few decades, the reality is those gains haven't translated as well into the pet food market. According to a recent report from...
Consider these outlets for kitty's claws. Desperate cat parents will try (and buy) most any type of scratcher to keep their furniture intact and to provide a less destructive way for kitty to...
(PRESS RELEASE) NEW YORK - As the leading product review site for Toys, Tots, Pets & More, TTPM combs through thousands of pet toys, gear and technology to bring you reviews of the very best in...
Gone are the days of struggling to stuff kitty into the small front opening of a hard-shelled cat carrier for the dreaded schlep to the vet. Today, pet parents have a lot of options that are designed...
It has a new name, logo and website. (Press Release) NEW YORK – Doc & Phoebe's Cat Co., formally the NoBowl Feeding System, has undergone a rebranding and is excited to share its new name,...
(Press Release) CHICAGO – Matrix Partners announces that it will oversee all strategic marketing, including logo and packaging design, public relations, social media, digital media and national...
No matter where you live in the United States, pesky biting insects are around at least part of the year, resulting in big business for flea and tick products. According to market researcher Packaged...
Bedding Down The Scandinavians have hygge, which loosely translated means a special kind of coziness. A new release from Ware Manufacturing seeks to create that feeling for pocket pets, using kapok,...
The passing of a pet can be a heart-aching loss, especially for owners habituated to their adaptable, affectionate and interactive companions. Memorializing a furry friend with a plaque or memento...
Since our pets are an extension of who we are, we tend to "dress" them in collars we think they'd like to wear. These days, consumers are moving away from glittery rhinestones and plain Jane...
The line includes dog and cat grooming products. (Press Release) DAVENPORT, FL – The Pet Head grooming brand is now available exclusively through The Company of Animals. Founded in 2007, Pet...