Aquascapers are underwater artists, so it's smart to consider design aesthetics when you're stocking aquascaping supplies. Clear water is essential, backed by fertilizers that make the colors pop. Sculpting matters, too, so aquascapers can build interesting silhouettes that both attract the eye and keep water flow at its peak.
---
Rocks & Substrates
Keep composition in mind as you select perches, nooks and shelves on which to build. Look for companies that use sustainable practices and rock that's fully dried before it ships so it's free of pests commonly found on naturally collected living rock. Stock layer building items with bio-filtering functions to keep water clear and healthy, and substrates that include natural and fertile elements like volcanic soil.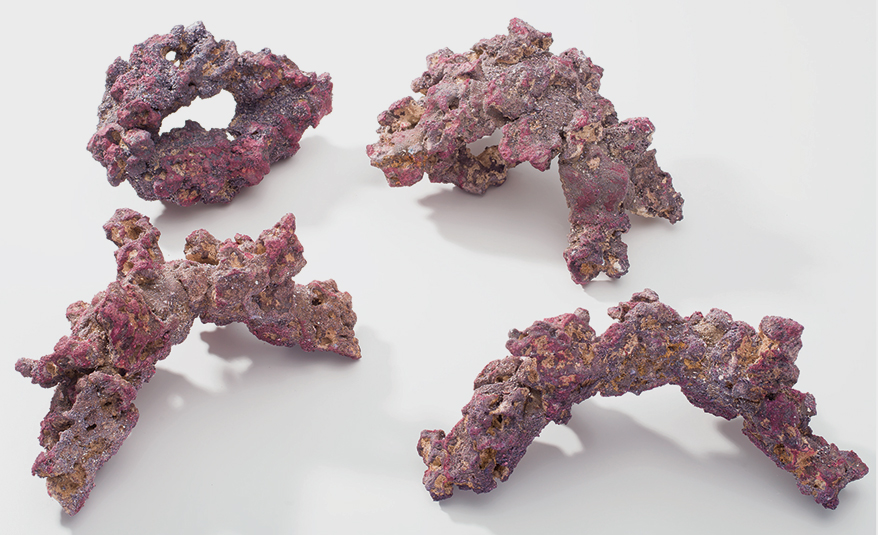 LifeRock Shapes

CaribSea
KEY FEATURES: A 20-pound selection of living, spored bacteria rock condenses cycling time and comes with a selection of arches, rings, tunnels.
SALES TIP: Nature lovers take note, this impact-free collection mirrors wild-collected live rock without ever seeing the ocean.
caribsea.com, (772) 461-1113
$160
---

Tonga Branch

AquaMaxx
KEY FEATURES: One of the most desired types of rock in the reef aquarium hobby, the long branching shape of the Tonga rock creates unique and natural-looking aquascapes.
SALES TIP: Buy in bulk. This collection is sold in 25- and 50-pound boxes and has proven itself as a bestseller.
$108
---

Scaper's Soil

Dennerle
KEY FEATURES: Made of natural, raw materials, this nutrient-rich soil has a loose structure that helps plants root easily.
SALES TIP: Tell the color story by laying down a deep, black base to contrast with intense, vivid plant colors.
$39.99
---
Water Purifiers & Media
Water quality and clarity are essential for aquascapers who want to show off their designs. Bonus: When the water is clear, plants can absorb a larger amount of light. Look for sealed filtration pathways that ensure water is getting the full benefits of filtration, and activated carbon for ideal nutrient reduction and toxin removal. Most important, stock items without a harmful influence on the aquarium's ecological environment.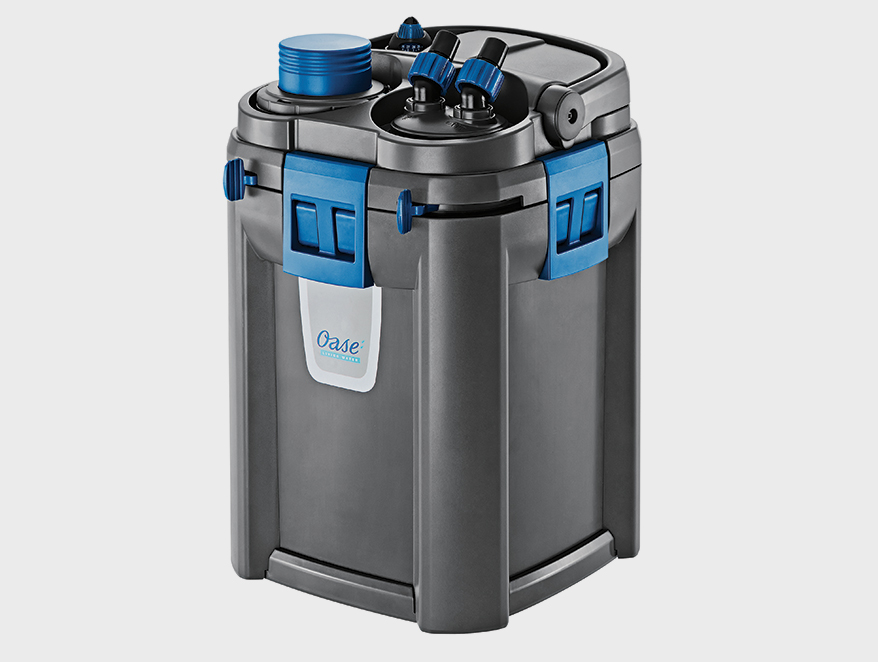 BioMaster Series

OASE North America
KEY FEATURES: A premium, external filter for marine and freshwater builds, customizable with coarse, fine, ultra-fine and activated carbon filter foams.
SALES TIP: This filter packs a punch, offering four-stage filtration in a compact design.
us.oase-livingwater.com, (866) 627-3435
$199
---

Tidal Power Filters

SeaChem
KEY FEATURES: High-quality, comprehensive filtration with a self-priming pump, adjustable flow and a self-cleaning impeller to decrease the risk of clogs.
SALES TIP: Good for beginners, this line is easy to use and adaptable, and backed up with a three-year extendable warranty.
seachem.com, (888) 732-0003
$60
---

Xport PO4 Cubes

Brightwell Aquatic
KEY FEATURES: Ultra-activated media focused on phosphate absorption with superior flow-through characteristics.
SALES TIP: Hard water made easy, these cubes are specially designed for aquariums with a pH of 7.5 or higher.
brightwellaquatics.com, (570) 486-4787
$44.95
---
Lights & Leds
Planted tanks need full-spectrum light to grow lush and lively. Most people's eyes respond to wavelengths of 390 to 700 nanometers, so look for optimum light waves and LEDs that pull double duty by inhibiting green algae growth without generating toxic byproducts. Aquascapers like to change lights up throughout the day, so keep an eye out for programmable kits that can be customized through phone and computer apps.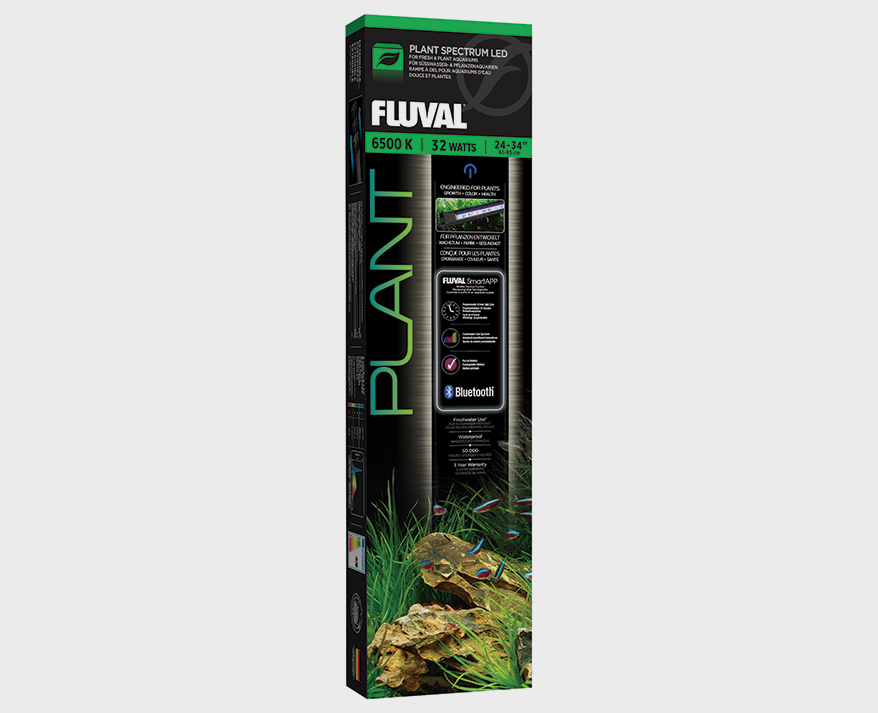 Plant Spectrum 3.0 LED

Fluval
KEY FEATURES: Six unique band waves replicate natural light with cycle settings for sunrise, midday, sunset and night.
SALES TIP: Power up: High Luminous Efficiency LEDs put out major light and spectral quality without boosting the electric bill.
fluvalaquatics.com, (800) 353­3444
$139.99
---

TwinStar RGB Light

TwinStar
KEY FEATURES: This full spectrum light encompasses a wide color gamut to grow healthy plants with colors that pop.
SALES TIP: You'll want customers seeing red with this lighting set, designed to highlight rouges, pinks and other elusive colors.
$119.99
---

Prime Freshwater

Aqua Illumination
KEY FEATURES: Produces a limitless number of spectral combinations with a light spread suitable for the hungriest of livestock.
SALES TIP: Fresh water in a click — you can control these lights through a phone app or on a wi-fi-enabled Mac or PC.
aquaillumination.com, (515) 233-5105
$199
---
This article originally appeared in the July-August 2018 edition of PETS+.