Dogs hit the tub about a dozen times a year, and whether people get their pets groomed at your store or buy products to use at home, they're looking for one thing: a noticeable difference. For at-home groomers and the shelves of your own grooming department, stock products that calm down cowlicks, lighten coats and tamp down the smell of wet dog.
---
Scrub Out
A wet scrub is recommended before a shampoo to loosen up skin cells and dirt. Look for silicone bristle brushes and machine-washable scrubbers for a good round of exfoliation, and super-soaking towels that can be used before and after the bath to break up matted clumps and soak up the overrun. Those bath towels pull double duty, too, working as travel blankets and spontaneous beach towels.
Super Shammy

Soggy Doggy
KEY FEATURES: Soak up excess water, trap dirt and give fur a revitalizing fluff with the towel's signature chenille fibers.
SALES TIP: Hold the dog steady and get a handle on dirt by using the two end pockets, one for each hand.
soggydoggydoormat.com, (877) 504-4811
$19.99
---

ScrubBuster

Dexas
KEY FEATURES: The sturdy silicone bristles massage and exfoliate while the push‐button design delivers a small amount of pet shampoo with every pump.
SALES TIP: For a no-drip solution, tell customers to store this brush upside down so the pet shampoo doesn't dribble out the bristles.
dexas.com, (469) 635-8100
$12.99
---

Silicone Grooming Glove

MessyMutts
KEY FEATURES: On one side, tiny nubs of FDA-approved silicone release dirt and excess hair, which are wiped away by the fibers on the flip side.
SALES TIP: Give love with a glove that scrubs and massages with or without water and soap.
messymutts.ca, (416) 644-1661
$14.99
---
Glow Up
If bright, shiny coats are the goal, products that offer a new shine will bring in repeat buyers. Stock products that highlight fur's natural tones, restore nutrients to the follicles and strengthen the roots. If you have customers who'd buy paraben-free, organic ingredients for themselves, you're smart to highlight those features in the dog bathing aisle, too.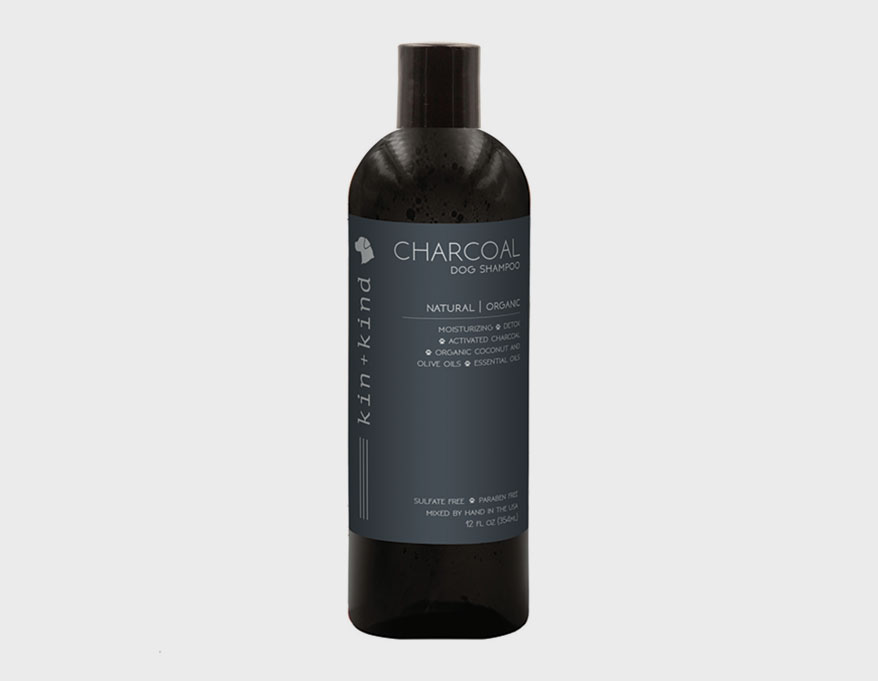 Organic Shampoo Line

Kin+Kind
KEY FEATURES: Activated charcoal removes impurities and brightens fur while natural glycerin draws moisture to the skin and coat.
SALES TIP: Dirty dog, this deep cleaning shampoo is for you.
kin-kind.com, This email address is being protected from spambots. You need JavaScript enabled to view it.
$14.99
---

Manuka Honey Shampoo

EcoBath by Gold Medal Pets / Cardinal
KEY FEATURES: The star ingredient is derived from New Zealand's vitamin-rich restorative honey, valued for its natural healing powers.
SALES TIP: Part of Cardinal's Honey Hygiene line, designed to treat coat, skin, teeth and gums.
cardinalpet.com/gold-medal-pets, (800) 433-7387
$13.99
---

Flea & Tick Natural Dog Shampoo

Pura Naturals Pet
KEY FEATURES: Packed with olive oil to moisturize and exfoliate plus proteins, amino acids and vitamins for a super shiny result.
SALES TIP: For wilderness walkers, suds up with a shampoo that kills fleas and ticks without harsh chemicals.
puranaturalspet.com, (844) 698-4367
$18.28
---
Smell Good
Freshening and detangling sprays are great for a wipe-down in between scheduled grooms and for pets that can't be bathed for some reason, like the first few days after surgery. Shop for odor-neutralizing products that prolong the need for the next bath and keep that just-washed smell around just a little bit longer.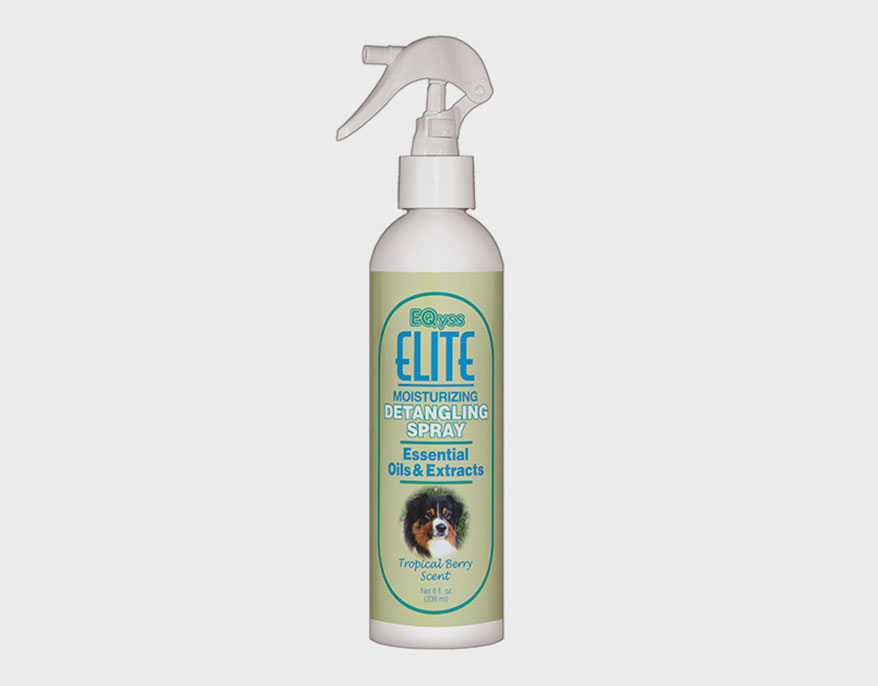 EQyss Elite Moisturizing Detangling Spray

EQyss Grooming Products
KEY FEATURES: This hit of good smelling oils and extracts clings to coats to make them shiny, moisturized and hydrated.
SALES TIP: Finding hair everywhere? This leave-in conditioner also reduces shedding.
eqysspet.com, (760) 599-1600
$9.99
---

Brush Spray

Isle of Dogs
KEY FEATURES: Reduce shedding, take on odor and relieve dry, itchy and irritated skin with this coconut-forward odor-neutralizing brush spray.
SALES TIP: Use the signature jasmine and vanilla scent on dogs that stink so bad they stank.
iodogs.com, (888) 687-4872
$10.99
---

Sulfate Free Vibrant Whitener

Petology
KEY FEATURES: Gentle cleansers and energizing lemon oil emulsify into a rich, creamy lather that washes out leaving a shimmering effect.
SALES TIP: A two-for-one, this complex shampoo doubles as a fresh, floral perfume.
petology.net, (386) 672-1872
$10.99
---
This article originally appeared in the September 2018 edition of PETS+.