How can I get my staff to show more enthusiasm? Sales trainer Ivan Levi suggests you try this exercise: Form a circle...
(PRESS RELEASE) AMHERST, NH – Walkin' Pets by HandicappedPets.com won the Best Wild Card Film award for its music video TO THE PETS! in the 2018 Canine Film Festival held in Miami on July 14....
It offers 'complete care experiences.' SAN DIEGO — Petco announced the launch of PetCoach, a concept that it says reinvents the concept of a pet store. The store in San Marcos, CA, offers...
CAITEC Oven Fresh Bites. They appeal to most birds. Paul Lewis, Birds Unlimited, Webster, NY DOG & CAT...
(PRESS RELEASE) ROCKWALL, TX – Primetime Petz has hired Mel Abernathy as vice president of sales as the company expands its product offerings and extends into new markets. "I couldn't be more...
Be persistent, but change with the times. In the current era of retail, you have to be persistent. But you also have to change with the times, accepting — even embracing — changes to your...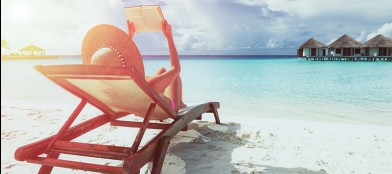 July 2-8 EDUCATION Everybody needs something to read on the beach this summer. Why not buy your staff books on...
A common belief turns out to be a myth. Despite fears that millennials are abandoning brick-and-mortar retail in favor of e-commerce, they actually go to stores more than other generations do, a new...
July 1 It's Independent Retailer Month. Remind your audience of how much it means to a community to have strong...
(PRESS RELEASE) GRAND RAPIDS, MI – Chow Hound Pet Supplies announces the addition of its 11th West Michigan store, located in the Village at Knapp's Crossing, 2050 East Beltline NE in Grand...