A Holiday for
the Small Guy
Cash in this year on $mall Business $aturday
STORY BY
DANIEL P. SMITH
Ask Nancy Guinn about her busiest day of the year at Dog Krazy, her four-store chain of pet supply shops in northern Virginia, and she doesn't hesitate for even a second. "Small Business Saturday," she says.
Participating in Small Business Saturday over the last three years, Guinn says, has provided an undeniable boost to Dog Krazy's revenue while simultaneously offering her 11-year-old company a vibrant platform to promote itself as an independent business engrained in the local community — an operation that employs more than two dozen area residents and regularly donates to local animal rescues in addition to serving its pet-loving customers.
And Guinn isn't alone in riding the Small Business Saturday wave.
Across the country, independent pet businesses have joined the annual small business-championing campaign, a surging movement that has morphed from a novel idea to a staple of the holiday shopping calendar.
Sandwiched between Black Friday and Cyber Monday, two days largely dominated by the nation's retail giants, Small Business Saturday — slated for Nov. 25 this year — continues capturing attention and results with each passing year.
An estimated 112 million U.S. consumers shopped small on Nov. 26, 2016 according to the Small Business Saturday Consumer Insights Survey released by the National Federation of Independent Business and American Express. That record high tally represented a 13 percent increase over 2015 and pushed an estimated $15.4 billion into the coffers of independent retailers and restaurants.
"People across the country are aware of the benefits that small businesses can bring to the community and the momentum that was started seven years ago with the first Small Business Saturday continues to build," American Express executive vice president of global advertising and media Elizabeth Rutledge said after the record-breaking 2016 edition of Small Business Saturday.
For independent retailers of all stripes, so many of whom have historically struggled to gain attention amid the Black Friday and Cyber Monday noise, the ability of small businesses to carve out their own unique space amid the holiday season is a welcome turn.
"Small Business Saturday allows us to point out that we are a family-owned business, and what we do for our community," says Keith Miller, co-owner of Bubbly Paws, a four-unit, full-service dog spa based in Minneapolis, MN. "Being a part of Small Business Saturday is an obvious decision. Why not be a part of this great day, show off who we are and possibly attract some new customers?"
4 Stores Making the Most
of Small Business Saturday
Dog Krazy
Last Small Business Saturday, Guinn's Dog Krazy shops featured a caricature artist creating a portrait of customer's dogs and also ran a can-for-can and pound-for-pound food drive for her local American Society for the Prevention of Cruelty to Animals chapter that resulted in the donation of more than 2,000 pounds of kibble and cans to the organization.
"We had customers buying triple the amount of food [they normally would]," Guinn says, noting that her stores' performance on Small Business Saturday nearly doubled typical Saturday figures.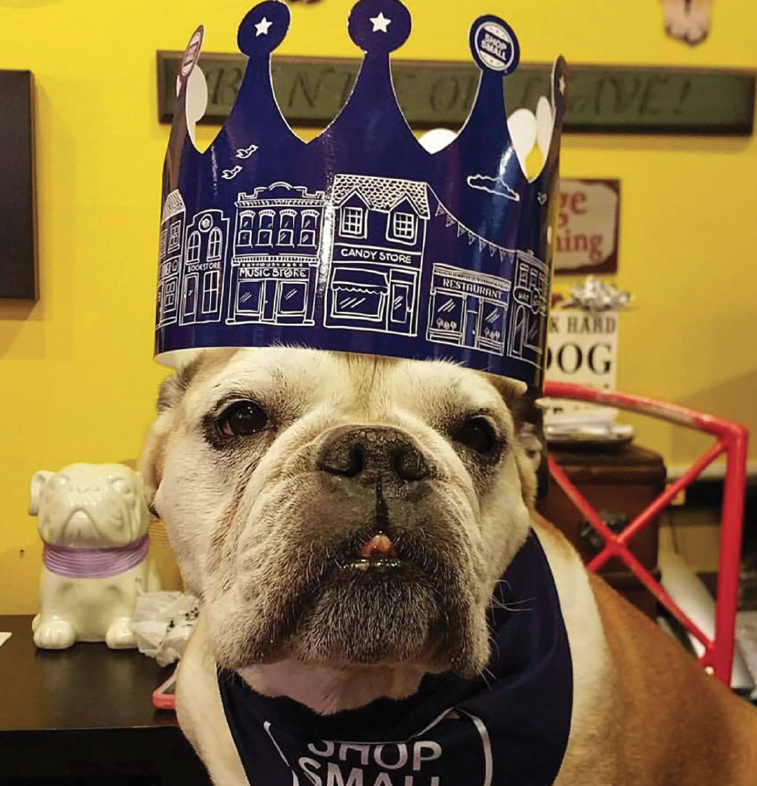 Special Small Business Saturday promotions double the typical Saturday revenue at Dog Krazy.
Rather than devoting her advertising budget to Small Business Saturday ads that haven't historically moved the needle, Guinn instead invests in products, strategically filling a goody bag with key items later provided to the first 50 customers at each of her four stores.
"If the product is in the customers' hands and they get to try it for free, they are more likely to come back and buy it," Guinn says.
Last year, however, she put a different spin on the goody bags. She filled the bags with items her store did not carry and collected feedback from customers on the most intriguing products, a quasi-focus group that informed Guinn's subsequent purchasing.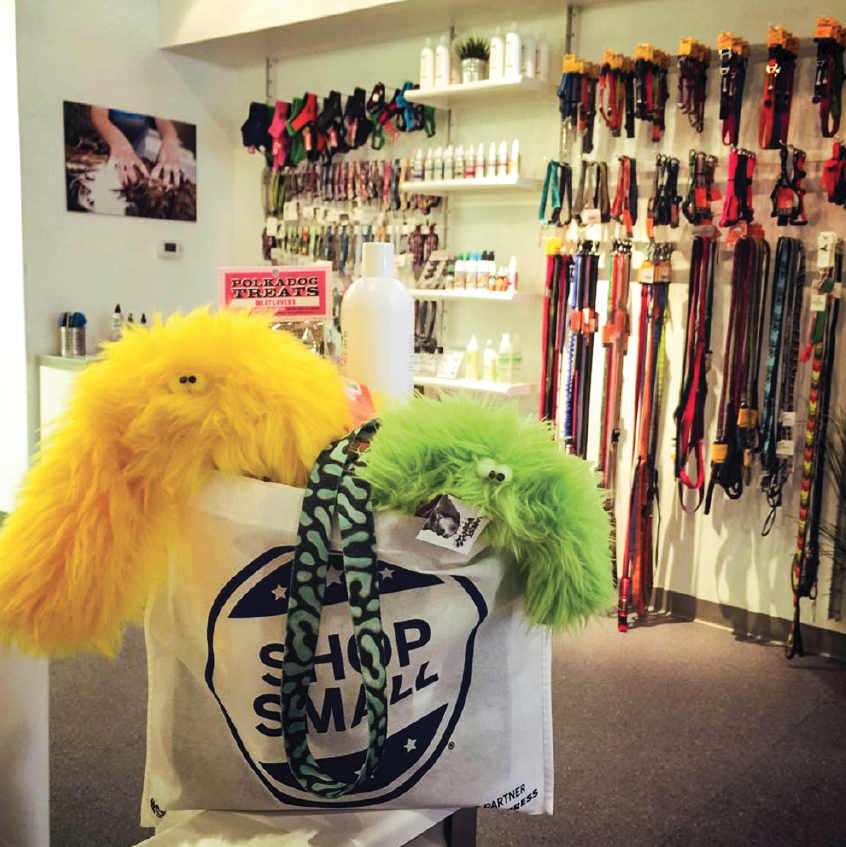 Bubbly Paws' owner Keith Miller urges businesses to get creative in Small Business Saturday promotions.
Bubbly Paws
A Small Business Saturday participant since 2011, Bubbly Paws captured its best results last year with a $5 discount on any self-service bath or grooming that then triggered a $10 donation to a local pet rescue.
"Our self-service baths were up over 40 percent between our stores," says Miller, who leaned heavily on Facebook and Instagram as well as partnerships with local rescue groups to promote Bubbly Paws' involvement in the shopping holiday.
In addition to the bath promotion, Bubbly Paws also offered coffee and snacks from local shops and ran a successful gift card special in which customers received an additional $5 gift card with any $50 gift card purchase, a transaction that sparked an additional $5 donation to a local pet rescue.
"Small Business Saturday is not about making money or increasing sales, but rather showing off what we do for the community," says Miller, who urges his fellow independent pet shops to "go all in" and to "get creative" with Small Business Saturday. "Tie in local rescue groups or other small businesses in the area. Everyone can support one another."
Self-service baths were up 40 percent during Bubbly Paws' Small Business Saturday events.
Fun Time Dog Shop
For Small Business Saturday 2016, Fun Time Dog Shop owner Sarah Ercolani went all out at her store in Dexter, MI, a close-knit, small business friendly community located just west of Ann Arbor, MI.
In advance of the day, she registered Fun Time on American Express' small business map; solicited freebies from her vendors as well as American Express, which supplied banners, tote bags, doormats, buttons and bandannas; splashed Small Business Saturday notices on her store's Facebook page while also promoting the day on fliers and in her store newsletter; and set up an entire room in the Dexter building, one she shared with a dog-training facility, in a holiday theme. She then offered giveaway bags featuring Fun Time Dog shop trinkets and manufacturer-donated treats to the day's first 100 shoppers.
The multilayered effort produced a festive environment and revenue-driving results well beyond the typical Saturday, Ercolani reports.
"We had customers driving 30 to 40 miles to come and see us," says Ercolani, whose store specializes in agility and training products. "We created such a celebratory environment and built such excitement around the day that people felt compelled to visit."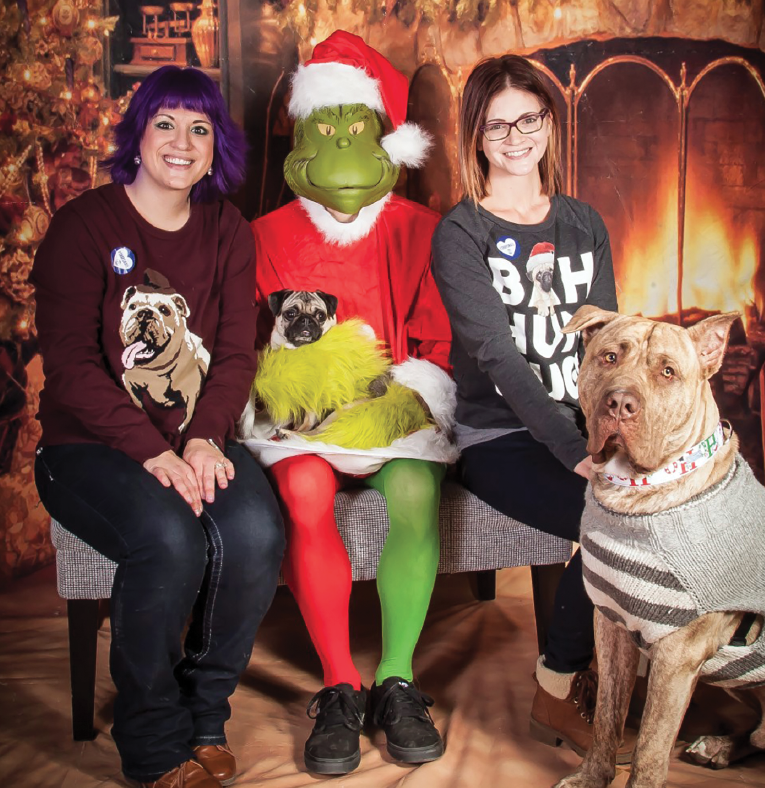 Photos with the Grinch raised $15 apiece at the Green Spot.
The Green Spot
5 In 2016, The Green Spot in Omaha, NE, paired extended store hours on Small Business Saturday (8 a.m. to 8 p.m.) with specials built around local vendors such as MazzyCo, a custom collar company, and a nearby pet bakery, Love Yo Pup. The store also offered a bounce-back deal: a $5 gift card (usable after Jan. 1) for every $25 spent.
Most famously, though, The Green Spot invited customers to bring in their pets for a photo with the Grinch. Customers paid $15 for the photo with all proceeds directed to the local husky rescue.
"People loved that it wasn't your average Santa photo," Green Spot co-owner Jessica Ellis says.
The Grinch's Small Business Saturday presence and the special offers produced sales about 25 percent higher than the typical Saturday, Ellis reports, while The Green Spot also received a boost of attention from local TV news coverage.
"The day definitely got our holiday season ramped up and served a nice counter to Black Friday and Cyber Monday," Ellis says.