Redesign Time
Know when to revamp your website — and where to turn
STORY BY
Sara Hodon

| ILLUSTRATIONS BY

MAR JEFFERSON GO

Your website is one of the most important implements in your business marketing toolbox. But it's not enough to just claim a section of cyberspace and dress it up with fun fonts — it should help you bring in business. If it's not, it may be time for a partial or complete overhaul. But when, and how much, should you change?

First, it's important to identify where your website fits in your overall marketing plan and how you expect to use it.

"There are still plenty of general businesses out there that use their website as only a digital calling card — and it works for them, for now," says Jane Harrell, president of 'cause Digital Marketing, a firm that focuses on pet- and cause-based businesses. "However, if you're creating a new business, or trying to grow your business, an older site may be holding you back."

Why? Because of the rapidly changing nature of search engine optimization (SEO), and Google analytics, a quantitative search tracking method — both major drivers in how people find your site.

"Instead of asking 'Do I need a new website?' we challenge clients to think about what they want to achieve and what's holding them back," Harrell adds. When your website is simply no longer producing the results you're looking for, it may be time to consider an upgrade. "Ultimately, your website should be bringing in leads and sales," explains Lauren R. Fischer, principal with web and graphic design firm LR Design and Marketing. "Your website should also be used to generate interest and increase your brand awareness. It should be something you are proud of and something that can clearly communicate the mission of your business."

Compatibility with various devices is also key. Customers are searching on mobile devices more than the traditional PC or laptop, and websites need to work on these platforms. Julie Melton, owner of Plush Pup Dog Grooming in Faribault, MN, was having this issue with her site (plushpupspa.com) and decided to upgrade. "I did a total revamp of the site because the old one was too complicated to make mobile-friendly," she says. "I also wanted an easy-to-use site that I could make changes to myself."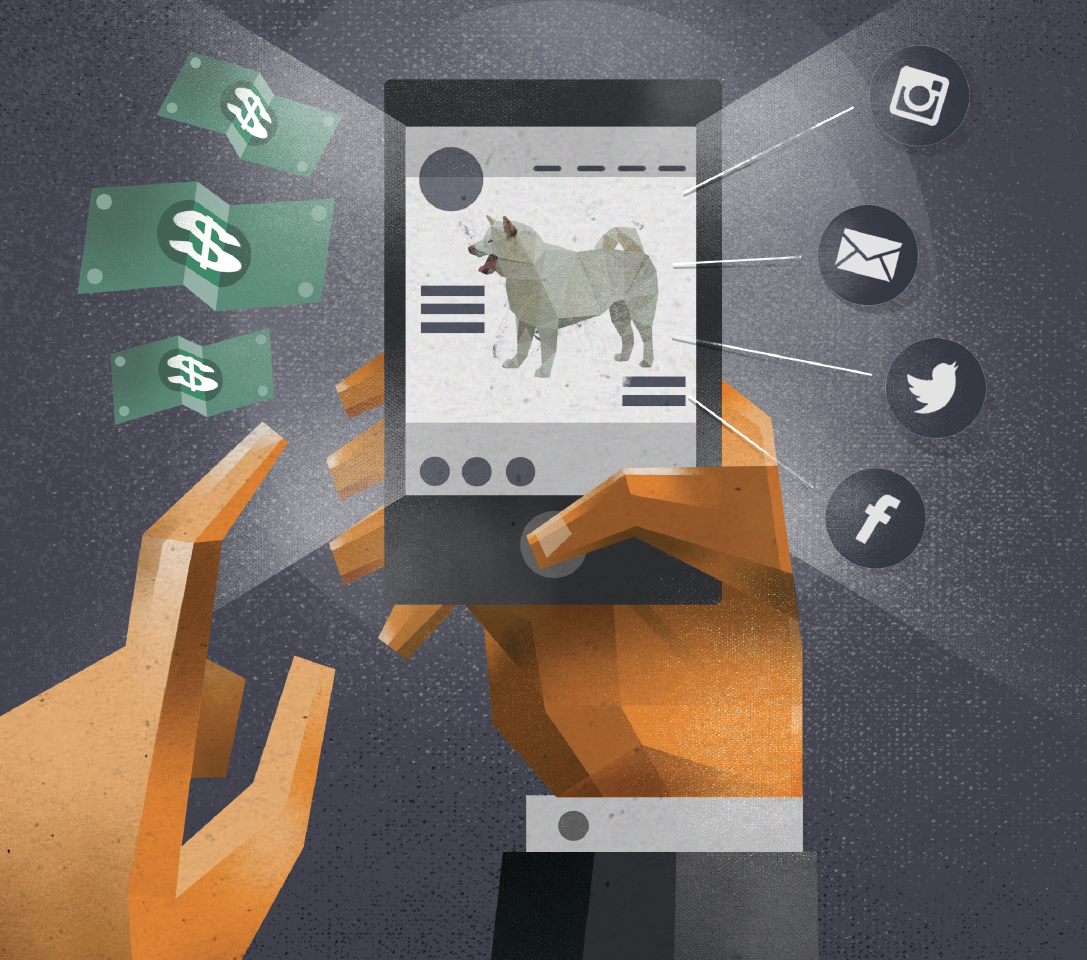 This is a common concern for business owners, who want the ability to control their site and make changes at their discretion rather than relying on a third party.
This was an issue for Paula Gorman, owner of Pet Supplies 'N' More in Muskego, WI. "We decided the website needed an upgrade because it was just looking a bit outdated and not fun. Plus, it was a bit hard to work in the back office," she explains. "We also wanted to be able to add a shopping cart in the future, so that is ready to go — not online yet, but it's in the back office being set up."
Gorman hired Fischer because they worked together previously and Fischer's price fit Gorman's budget, so it was a natural fit. Gorman completely redesigned her site (petsupplies-n-more.com). Her end goals were pretty simple: "Really just to get it more up to date, and make it easier to work in the back office. It was getting very difficult to make changes, because the back office would be updated and the old website couldn't handle the changes."
"If you're trying to grow your business, an older website may be holding you back."
Holly Montgomery, owner of Tail Blazers Copperfield Health Food Store for Pets in Calgary, Alberta, Canada, used her own web design experience to upgrade her store's site but says she strongly suggests hiring a web designer rather than taking the DIY approach. "The website we required for our store did not have any bells or whistles since it was not an e-commerce site or anything," she explains. "So, I opted to purchase a WordPress template and do it myself since I was short on time. I wouldn't recommend this option for most businesses unless you have web design experience like I did."
Montgomery revamped her entire site and says that her focus for the upgraded version was to add better imagery. "Everything is so visual now, and great images can really increase your credibility online. We also wanted to incorporate our social media channels into the site as well."
A professional photographer, Montgomery shot and edited all of the photos for the new site. All told, she says the entire process took her about two weeks of working on the site full-time until she was satisfied with the final product. "I had a web developer that I'd worked with on some previous projects make sure my security and SEO was looking good. [But] if I hadn't had a break in my schedule at this time, I would have outsourced the entire project."
Finding a web design professional can be daunting. If you've been happy with a freelance designer or agency's work in the past, reach out to them and initiate a discussion. Otherwise, Fischer suggests asking your network for referrals. Browse the designer's portfolio of samples and set up a phone or in-person consultation to discuss the project.
Have a budget in mind and don't be afraid to stick to it. Cost for a website upgrade can vary greatly depending on the scope of the project and the business's needs. Although there are plenty of free or inexpensive web hosting companies that allow users to build their own sites and spare themselves a considerable expense, Harrell cautions that these options will likely not produce the results you're looking for, at least in the long term.
"We strongly encourage pet businesses to understand clearly what the blockers are and exactly what kind of digital experts they need to solve those issues," she says. "Here at 'cause Digital, we audit a client's needs, and then suggest the team and budget they'll need to achieve them. In reality, we rarely even accept website builds, instead doing the upfront work with our clients to get them to a point where they know which experts are going to be the best for them — and then we help them find those experts."
The cost can also vary if you are working with a freelance designer, who may charge somewhere around $2,000 for a basic site, or an agency, whose average rate could be $5,000 or more. Those bells and whistles, such as a shopping cart feature or appointment scheduling, will cost extra, so think carefully about how elaborate you want your site to be.
Once the site's design is complete, the next step is getting your message across and how that will translate into results. "Think about the content you want on your site and who will be writing it or how you plan to generate the right marketing copy," Fischer says. "Some web designers offer content creation help, but many do not." Hiring a copywriter to produce the content is another project-related expense.
In the end, you should be happy with the look and function of your new site. While it should focus on your business, it should also show a bit of your personality. "Business owners should think about what sets them apart from competitors," Fischer says. "These factors that differentiate you should be integrated into your site." While ultimately the purpose of a website is to drive sales, it's also a great way to connect with your customers on a more personal level.
---
This article originally appeared in the January 2018 edition of PETS+.