To improve her expertise, this store owner took a 500-hour course.
nancy guinn has a passion for pet nutrition, so much so that the owner of Dog Krazy in Virginia recently completed a 500-hour program in pet nutrition.
THE IDEA

Go Back To School

Guinn has been guiding customers toward the best products for their pets since opening her first store in 2006 — there are now four locations. The idea to become a clinical pet nutritionist came from a local veterinary technician with an itchy flat-coated retriever.

Through food-elimination trials, Guinn settled on venison as the best protein for Obi. The vet tech sung the store's praises, but said her employer, Fredericksburg Animal Hospital, would require formal credentials before referring clients to Dog Krazy for nutrition consultations.

Guinn researched several online schools before choosing a program offered by the Academy of Natural Health Sciences.

"It best suited my needs," she says of the curriculum and the ability to learn at her own pace. "So I enrolled and began working seven days a week between the stores and school."
THE EXECUTION

Hit The Books

In the program, Guinn studied a variety of canine and feline health topics, including anatomy, physiology and disease; general, sports and breed-specific nutrition; raw and prescription diets; natural remedies, homeopathy and supplements; and legal and business issues as they relate to pet nutrition consulting.
THE RESULTS

Reap the Referrals

Guinn now receives regular referrals from local vets.

"Because I'm now a certified clinical pet nutritionist and because I have proven myself to these vets, they send clients to me all of the time," she says.

Customers whose pets Guinn has helped also contribute to strong word of mouth for her nutrition consultations. Throughout the week, emails arrive with pleas for help and "poop photos. So many poop photos!" she says.

To meet the increased demand for her time and expertise, Guinn has taken two steps.

"I share what I've learned with my employees, and we have continuing education classes every month," she says, adding that, "If there is something one of my employees isn't sure of, they call me immediately."

Guinn also will pay for her employees to earn pet nutrition certification themselves, either through the program she attended or another that they agree upon. They simply must commit to working at a Dog Krazy location for two years after graduation.

"If it helps our customers and benefits our stores, I'm all for it."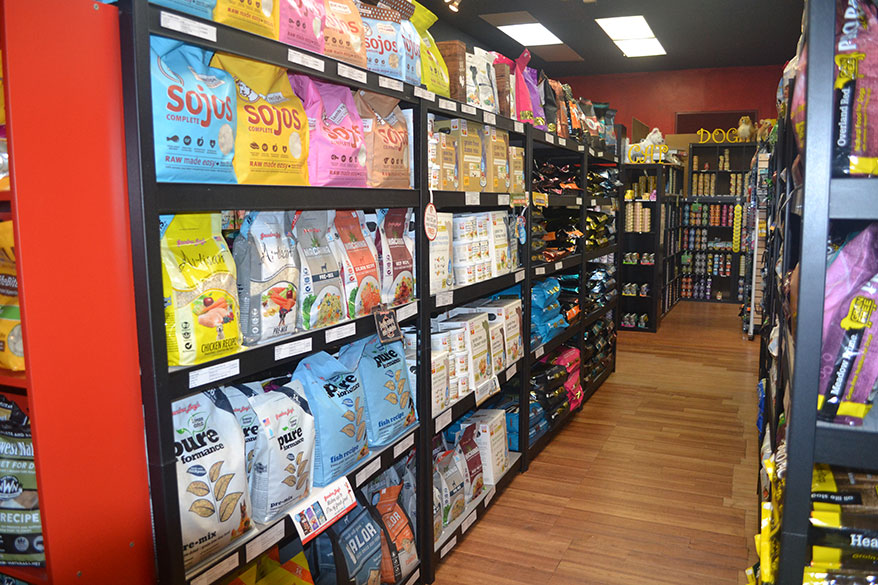 Nancy Guinn has been helping customers discover the best products for their pets since opening her first store in 2006.
Do It Yourself:
Choose the Right Program
Find a program that meets your needs both as a student and as a business owner.
Tout the certification on your website and ask customers to spread the word.
Partner with a local vet to ensure referrals during your studies and after.
Hold classes led by you as well as trusted pet food brand representatives.
Walk the walk: Through trials, Guinn found kangaroo was the best protein for her dog.
---
This article originally appeared in the November-December 2017 edition of PETS+.