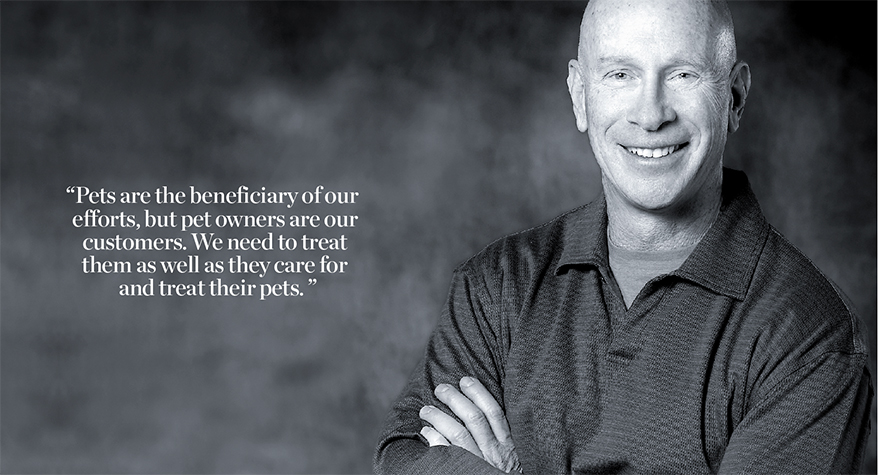 If I owned a pet store, I would ensure one thing: that my staff is striving for excellence in everything they do so that excellence is not getting kidnapped and replaced by average.
Unfortunately, many stores don't understand this until it's too late, and they start accepting average as their excellence. Of course, pet owners will be the first to notice this.
My people must focus on what is important so that excellence is as much a part of our brand as our products. Pets are the beneficiary of our efforts, but pet owners are our customers. We need to treat them as well as they care for and treat their pets.
I've identified five behaviors to create excellence: Passion, competency, flexibility, communication and ownership. They are all needed to maintain and sustain excellence. This helps create a culture of excellence.
Passion. It's what inspires everyone with energy, enthusiasm, and caring. Staff must be as passionate as the customers are about pets. To gain passion, we must help our people understand the product behind the product. What is their job really about? The care and well-being of the customer's pets. Indifference is a store's death knell.
Competency. Ensure everyone has all the skills needed to do their best. Both in the technical aspects and in their interpersonal skills. Not only with the customer but one another. They must learn to relate on a personal level to the customer and their pets.
Communication. Clearly communicating roles and expectations for our staff. Perception is everything, and if customers perceive our staff doesn't care about their pets, they are beating a path to our competition. Our staff needs to actively listen to the customer.
Flexibility. It helps us respond to unique situations whenever and wherever they occur when things don't go according to plan. The only thing that remains constant in this crazy world in which we live is that everything changes. Flexibility helps us deal with and manage these changes in a practical and efficient manner.
Ownership. It ensures everyone gives their best and takes 100 percent responsibility for their jobs. Ownership is a personal value that promotes the knowledge that we have power and influence when we accept our responsibilities. We want pet owners to say, "Wow, I like coming here ... my pet likes coming here."
Excellence creates positive customer and pet experiences. These positive experiences cannot be duplicated by the competition because they are unique to our staff. All five — passion, competency, communication, flexibility and ownership — must be practiced to attain and maintain excellence and keep average away. Lose focus on one or more, and you are inviting average into your organization.
This is what I'd do if I owned a pet store!
Harry Paul is an internationally sought after speaker and best-selling author of seven books including Revved! An Incredible Way to Rev up Your Workplace and Achieve Amazing Results and the internationally bestseller, Fish! A Proven Way to Boost Morale and Improve Results. Reach him at This email address is being protected from spambots. You need JavaScript enabled to view it.