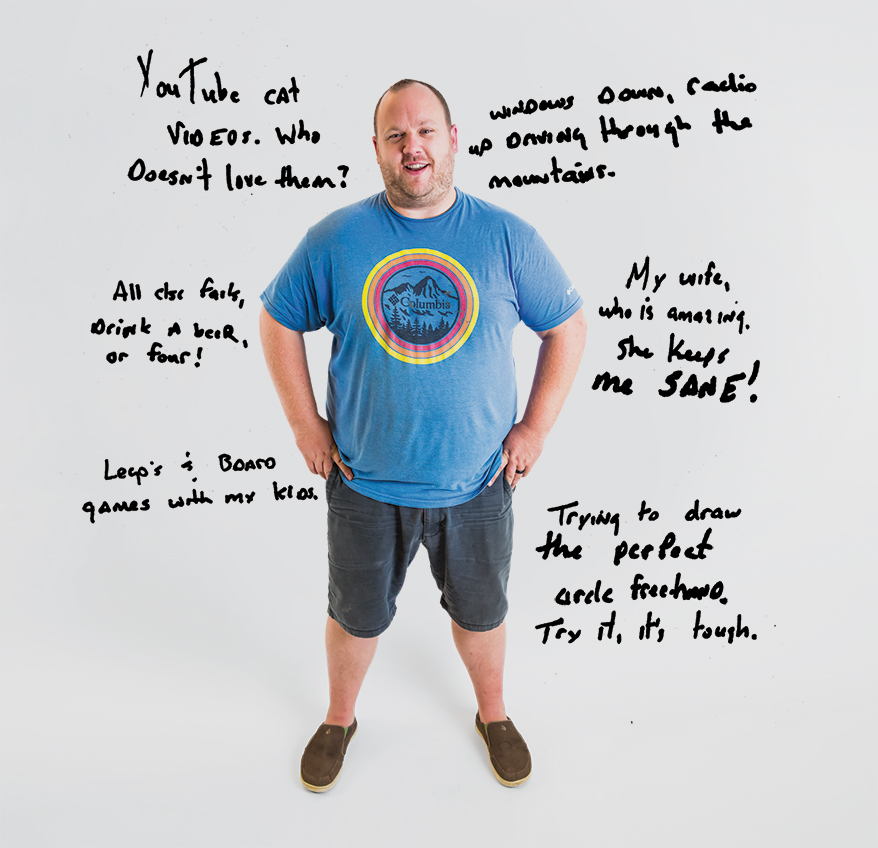 ERIC MACK
Purrrfect Bark,

Columbus, NC
A new all-natural pet food or treat hits the market almost daily it seems. How does a purveyor of such products stay sane while also keeping up? Eric Mack, owner of Purrrfect Bark, spends time with his family: wife Jayme, mom Laura, kids Caleb and Emma, and dogs Sophie, Bella, Daisy and Bailey. Store cat Luna serves as his calming presence at the office.
PHOTO BY LUNAHZON PHOTOGRAPHY
---
This article originally appeared in the January 2018 edition of PETS+.