Oct. 1-7 INVENTORY Need to clear space for new merchandise? Try running a "Top to Bottom" sale for about three...
04 Dilemma: Today is both IMPROVE YOUR OFFICE DAY and TACO DAY. Your solution to this impossible situation? Improve...
03 It's LABOR DAY. Enjoy that last blast of summer. You deserve it. Before the holiday starts, why not share a...
Sept. 3-9 INVENTORY College football is underway, and the NFL starts this week. Do you offer sports merchandise for...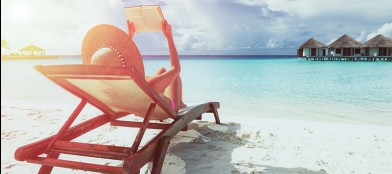 July 2-8 EDUCATION Everybody needs something to read on the beach this summer. Why not buy your staff books on...
July 1 It's Independent Retailer Month. Remind your audience of how much it means to a community to have strong...
June 4-10 INVENTORY MANAGEMENT Get serious about clearing display space for your buying spree at SuperZoo. Might be...
01 During ADOPT A CAT MONTH, provide links to local shelters and encourage adoptions. And remind your contacts that...
18 As an animal lover, you'll probably want to note ENDANGERED SPECIES DAY. You can solicit donations for the...
APRIL 30-MAY 6 WEBSITE Go to the page on your company's website where you describe what you do. Does your "About...