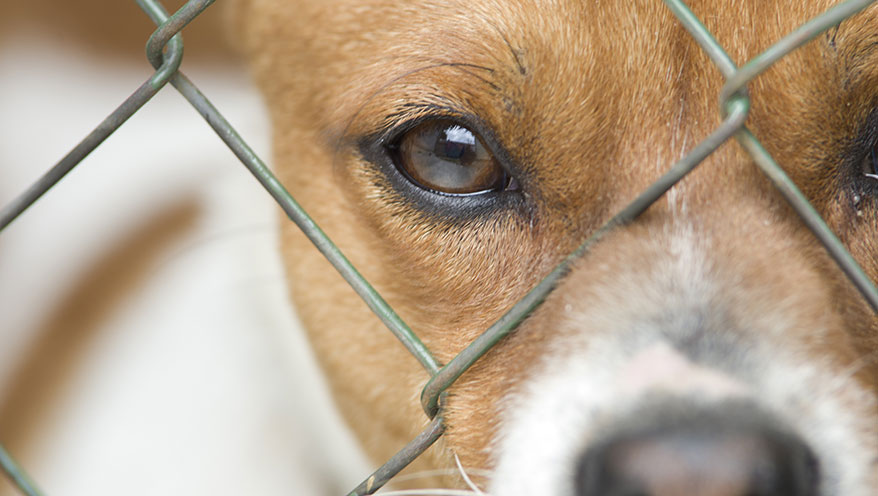 How can I bring attention to the plight of endangered dogs at open-admission animal shelters in my community?
A recent headline from France offers an idea. Remi Gaillard, a French comedian known for his "Jackass"-style video pranks, announced in November that he would be locking himself in a cage at a local dog kennel until all of the kennel's 300 dogs were adopted or he raised $50,000 in donations. Hmm, do you know any local celebrities who love animals? Ask them if they're willing to be caged for a day (or two) to help endangered canines. While this can work with any level of celebrity, the bigger the name, the better the idea will perform. (Although someone with a big and enthusiastic local social media following could also work well.)
Private pet-sitting services like Rover.com and Dogvacay.com are becoming more and more popular in my market. How can I compete?
When the internet attacks a business model, the only thing you can do is double down on the quality of your service. In this case, your specific goal should be to increase the feeling of security pet parents feel when dealing with you. Start by showcasing the education and training of your staff members. Create a detailed and easily understandable presentation of your facility's safety features. Add client reviews and video testimonials. Offer a live feed from your location. Last but not least, create a FAQ that answers any questions that pet owners might have about your pet boarding/sitting service.
I'm seeing more cars wrapped in promotional messages, and want to do my own to promote my cat grooming service. What will it cost?
Creating your own Fluffy Mobile? Nice. The gurus at BuyerZone say that "cast vinyl" wraps (designed to last a year or longer) for cars and SUVs should run between $2,000 and $3,000 including installation. (Rates will vary based on your vehicle size and location.) Shorter-term "calendared vinyl" installations can be 40 percent cheaper, but since you'll probably be keeping your message on your car for a long time, ignore this option. For inspiration, search Pinterest. Then invest in having your design professionally done. Last but not least, make sure your URL and phone number are easily visible in your design.
This may seem a stupid question ... but what exactly is marketing? I'm never sure what the specific difference is between marketing and advertising.
Try this business proverb, from an anonymous author: "If the circus is coming to town and you paint a sign saying, 'Circus is coming to Fairgrounds Sunday,' that's advertising. If you put the sign on the back of an elephant and walk him through town, that's a promotion. If the elephant walks through the mayor's flower bed, that's publicity. If you can get the mayor to laugh about it, that's public relations. And, if you planned the whole thing, that's marketing!"
A smaller rival is taking potshots at us in their advertising. Should we fire back?
Nope. Marketing consultant and author Roy H. Williams says one of the basic rules of advertising is to never respond to a challenge from a competitor that is smaller than you. "Drawing attention to a smaller competitor makes them larger in the eyes of the public," he explains. "Conversely, if someone bigger than you is foolish enough to shine their spotlight on you, dance in it." The one exception to this rule is if the rival is peddling untruths about your business. Then you need to expose their lies ... and crush them.
Mmm, who's paying for lunch?
Here's a handy guide from Steve Tobak at Inc.com: 1.) If the boss is there, he pays; 2.) If someone offers, graciously accept; 3.) If nobody picks up the check, you should; 4.) In a customer-vendor relationship, the vendor usually picks up the tab; and 5.) Whoever is getting a favor should pay. Bonus advice: if you decide to split a bill, never ever haggle over what your meal cost versus someone else's. That's just cheap. Split evenly. Oh, and if the same people go out together all the time, forget trying to play the "who bought last time?" game. Just pay the damn check.
I've got a staff member going on jury duty. Do I have to pay them?
Depending on what state you live in, you don't necessarily have to, but you really shouldn't penalize your employees for doing their civic duty. The typical strategy is to pay employees the difference between what they will be paid by the government and what you normally pay them. However, to protect against lengthy court cases that continue for weeks or months (and extra costs that could cripple a small business), some store-owners will limit the number of days that they will cover to five or 10 days.