She previously worked at VCA Animal Hospitals.
MONROVIA, CA – World Pet Association has appointed Jacinthe Moreau as its president.
She'll join the business association, which produces SuperZoo, at the end of October.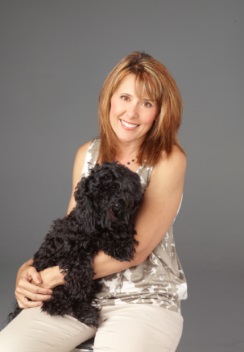 "I could not be happier to welcome Jacinthe to the WPA family," said Doug Poindexter, retiring WPA President. "Her business acumen will be a tremendous asset to WPA. Her thoughtful eye and keen understanding of the challenges and opportunities facing multiple groups within the pet industry will help key stakeholders work together to ensure the continued success of our industry. I am confident that I am leaving WPA and the pet business community in capable, strategic and considerate hands."
Moreau's background includes roles at Vetoquinol, Merial, Merck, VetSource and VCA Animal Hospitals.
In her position at VCA Animal Hospitals – a network comprised of more than 800 hospitals – Moreau was responsible for the development and launch of the company's private brand of pharmaceuticals, parasiticides and derm products. She also spearheaded VCA e-commerce service to consumers, making it easier for pet owners to care for their pets. She created and led a team of marketing consultants to help veterinary hospitals across the country become more successful. Recently she led the VCA Wellness Plan division.
Moreau previously launched a non-profit organization to raise awareness and funds to combat pet cancer.
"The WPA board took great strides to ensure we were selecting a leader who would continue to advance our mission of creating a thriving industry and a healthy and happy world for the pets it serves," said Michael Twain, chairman of the WPA board of directors. "Jacinthe is a natural leader, an open collaborator, an effective communicator and a passionate advocate for the health and happiness of companion animals; we know this from her nine years as a WPA board member. We could not be more pleased that she has agreed to serve in this new capacity."
Moreau is the proud owner of two dogs, Playa and Sushi, and she and her husband, Serge, are also in the process of adding a new cat to their tribe.
Meet Moreau in person at the Aquatic Experience, held at Schaumburg Convention Center in Chicago, Nov. 3-5, 2017; Atlanta Pet Fair & Conference, held at the Georgia International Convention Center in Georgia, March 8-11, 2018; America's Family Pet Expo, held at the OC Fair and Event Center in Costa Mesa, CA, April 27-29, 2018; or SuperZoo, held at the Mandalay Bay Convention Center in Las Vegas, June 26-28, 2018, with education June 25-27.