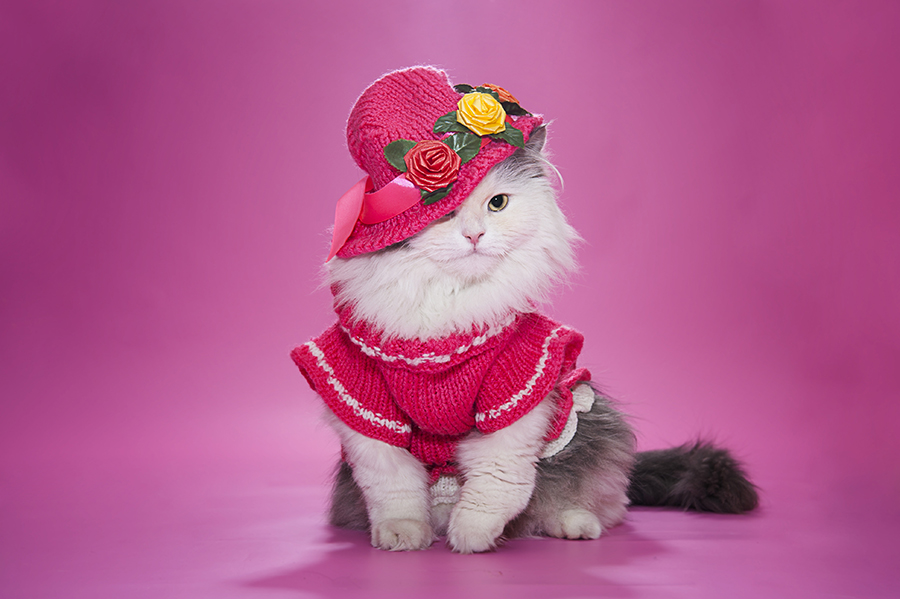 Plus: Tips for dealing with the expenses.
A new survey looks at the financial sacrifices that Americans are willing to make for their pets.
On average, American pet owners spend $1,560 per year on just their pet's routine care, including feeding, grooming, boarding and scheduled visits to the vet, based on an average monthly cost of $130, according to a Harris Poll conducted by telephone for the American Institute of CPAs.
That's a substantial amount when you consider that more than half of Americans have less than $1,000 in their savings (according to a recent GoBankingRates survey), AICPA notes in a press release.
"Owning a pet can be an incredibly rewarding experience, but it's also a long-term financial commitment," said Greg Anton, chair of AICPA's National CPA Financial Literacy Commission. "It is important to incorporate both routine and unpredictable pet expenses into your budget to help ensure your own financial plan will not be disrupted."
About 54 percent of Americans have a pet in their home.
Nearly a quarter of pet owners (23 percent) said the cost of pet ownership is more than they expected. Food, toys and routine care are predictable costs, but there are additional expenses, such as emergency medical care or boarding, that can arise without warning. If an emergency expense were to present itself, 76 percent of American pet owners said they would make financial sacrifices to pay for it, according to the release. Seventy-nine percent said they would stop eating at restaurants and 67 percent would give up their vacation to pay for pet related expenses if they were in a difficult financial situation.
Sixty-one percent of pet owners said they would sacrifice their cable and TV streaming services to pay for their pet expenses. And 35 percent would even sacrifice their cell phone plan.
A little more than one-third (37 percent) said that they would sacrifice contributions to their retirement account to pay for pet-related expenses, putting their own future financial well-being at risk. And 27 percent would forgo paying their credit card bill to pay for their pet's expenses, leading to potential penalties, interest rate hikes and a lowered credit score.
Individual pet owners said that to pay for emergency expenses they would be willing to give up "everything in the house" or their "quality of groceries" and would even "cut back on the amount of money spent on grandchildren," the release explains. A few pet owners went all in, saying that they're willing to "give up anything" to ensure their pet is taken care of.
"As you consider bringing a pet into your family, understand that you're making a substantial investment of both time and money," Anton said. "The costs of your 'new family member' will go far beyond bringing them home, so it's important to budget for the lifetime of the pet."
To help Americans fully understand the financial commitment that comes with bringing a pet into their home, AICPA's National CPA Financial Literacy Commission offers these tips:
Be honest with yourself financially.

If you are struggling to pay off your student loans and have credit debt piling up, does it really make financial sense to get a pet? Pets are great but they are meant to help relieve stress, not add to it due to financial difficulties.

Do your research.

Though the cost of routine care may be predictable, it varies widely from animal to animal, and even from breed to breed, across the spectrum of family pets. Know ahead of time the probable cost of care that will come with your companion.

Make a budget: "pre-pet" and "post-pet."

Include all related expenses, such as food, treats, leash, crates, tank (for fish, lizards, etc.), toys, vet visits, grooming and other services such as boarding and day care. If your pet will require a habitat powered by electricity, be sure to factor in the impact it will have on your utility bills.

Be prepared.

If you're worried about unforeseen costs, use an emergency savings calculator to help you regularly set aside funds, or consider getting pet insurance.

Buy in bulk.

Items such as food, treats and preventive medicine can be purchased in bulk, reducing the overall cost per unit.
For more tips and information on managing your personal finances, visit 360finlit.org.