It has a new name and logo.
AUSTIN, TX – National veterinary management group Pathway has announced a rebrand to Pathway Vet Alliance.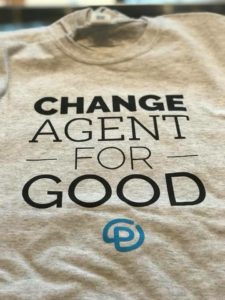 As part of the rebrand process, Pathway is adopting a new logo, color palette, typeface and website as well as a streamlined brand system, according to a press release.
"The revamped brand identity fortifies Pathway's position as a "change agent for good" in the veterinary industry and elevates the company's focus on providing personalized management support and tooling to veterinary practices across the U.S.," the release stated.
Dr. Stephen Hadley, CEO of Pathway Vet Alliance, said, "Our company has always been deeply passionate about inspiring positive change for our partners, the veterinary industry and beyond. This rebrand is an amazing opportunity to better communicate our company culture and values."
Pathway is rolling out its newly revamped company identity at the 90th Annual Western Veterinary Conference from March 4-8 at the Mandalay Bay Convention Center in Las Vegas. Pathway is a sponsor of the event and will be located at booth 1008 during the five-day conference.
In 2017, Pathway grew organically and by acquisition, adding nearly 100 hospitals for a total of more than 125 locations throughout the U.S. Additionally, the company added over 800 employees, growing to more than 2,500 employees in total.
Earlier this year, Pathway relocated its support team to an open-style office space within the historic Seaholm Power Plant in downtown Austin, TX. The new space is over four times as large as Pathway's previous office and "will accommodate the rapid growth the company experienced throughout 2017 and the projected growth for 2018," the company said in a January press release.