He comes from Academy Sports + Outdoors.
PHOENIX — PetSmart Inc. has appointed J.K. Symancyk as CEO.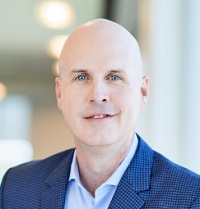 He will assume leadership of the company the week of June 11 and will join PetSmart's board of directors, according to a press release.
Symancyk, a consumer and retail veteran with more than 25 years of industry experience, joins PetSmart from Academy Sports + Outdoors, a more than $4 billion omnichannel specialty retailer where he has served as president and CEO since 2015.
"The Board and I are confident that J.K. has the right qualities to lead PetSmart," said Raymond Svider, managing partner at BC Partners and executive chairman of PetSmart. "J.K. has a 25-year track record as a proven leader, and has driven profitable growth in large, multi-channel consumer businesses. J.K. brings significant experience in managing complex retail operations, growing brands, improving operating performance and customer experience and delivering results. We look forward to working with and supporting J.K. as he leads PetSmart forward on its transformational journey to be the most convenient, best-in-class pet retailer."
Prior to Academy Sports + Outdoors, Symancyk served as president of Meijer and in various management and merchandising positions with Wal-Mart Stores, including with Sam's Club.
Symancyk said, "PetSmart is an iconic brand with a strong footprint in brick and mortar and digital. I am looking forward to working with the talented management team to grow the business and to continue to fulfill the mission to be the trusted partner to pets and pet parents. This is an exciting and dynamic time for retail, and we will work together to create additional opportunities for growth and deliver the best and most convenient experience for our customers and their pets across all of PetSmart's channels."