She'll help build brand awareness.
(Press Release) CARLSBAD, CA – GAMMA2 has named Kassi Calton to the role of marketing specialist.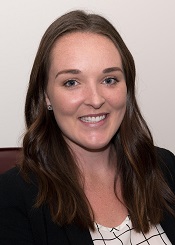 Calton joins GAMMA2 with experience in accounting, customer service and merchandising. She will work closely with other members of the GAMMA2 marketing team to continue to build brand awareness and facilitate initiatives that drive customers into independent pet retailers.
"I am excited to work in the pet industry, and I look forward to growing our brand presence, especially through social media," she said.
Jamaica Winship, vice president of business development, said, "We have a lot of plans in the works to promote our brand as the category leader and make sure that our independent retailers have the tools and support they need to succeed. With Kassi's help, we'll be able to accelerate our efforts. We'll be trying things that haven't been done before. Stay tuned for more."
GAMMA2 is a U.S.-based design and manufacturing firm focused on providing products that keep pets happy and healthy. The company is known primarily for the Gamma Seal Lid and the Vittles Vault food storage containers. Throughout the company's 27-year history, GAMMA2 has been committed to maintaining two US manufacturing facilities, one in Gardena, CA, and one in Sweetwater, TN.