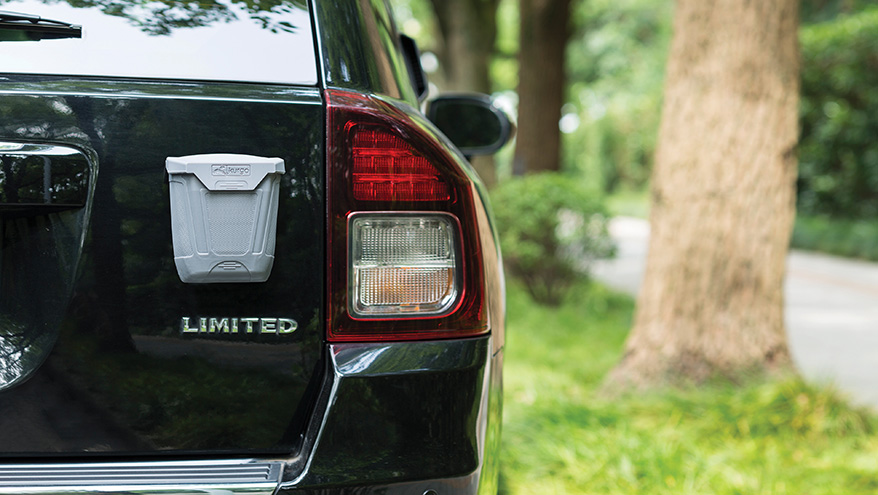 (PRESS RELEASE) SALISBURY, MA – Kurgo, a company dedicated to creating innovative, stylish and high-quality pet travel and adventure products has launched the Tailgate Dumpster.
TheTailgate Dumpsterprovides a clean and convenient solution for disposing of dog waste bags after a day of adventuring with your dog. The Tailgate Dumpster is the perfect solution for dogs that are always on the go . The silicone holder attaches to the back of your vehicle with strong magnets, and allows you to store your dog's waste on the exterior of your car rather than in the car or hanging it from the rear wiper blade. Once home, the holder detaches easily so you can dispose of the mess and move on to your next adventure!
The 100% silicone Tailgate Dumpster is not only durable and easy to use, but it also eliminates the chance of a big mess in your car. The Tailgate Dumpster retails for $20 and can be purchased at www.kurgo.com.