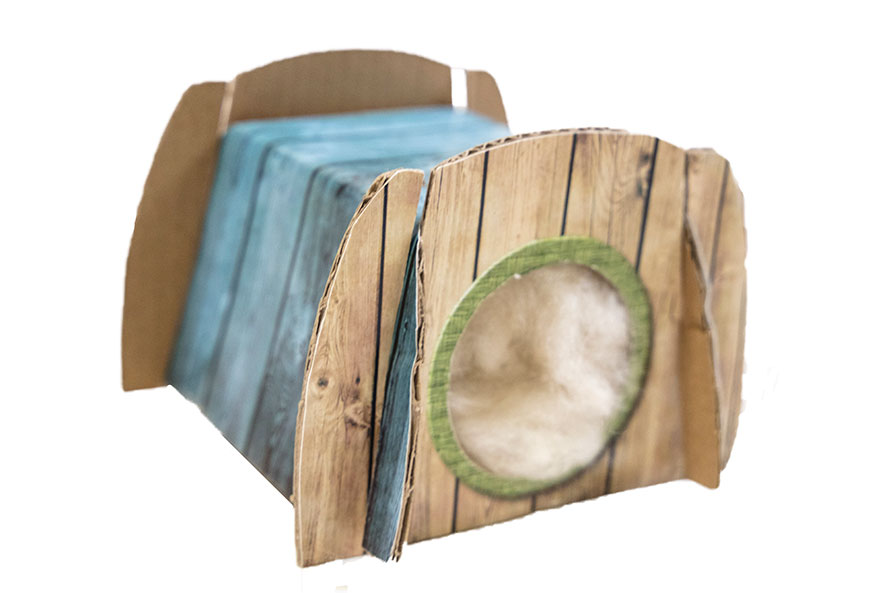 Bedding Down
The Scandinavians have hygge, which loosely translated means a special kind of coziness. A new release from Ware Manufacturing seeks to create that feeling for pocket pets, using kapok, a plant-based fiber in the silk-cotton family that makes for soft bedding for hamsters, mice and gerbils. The kapok comes in a package that transforms itself into a critter hide-away, in three different pre-scored styles, the Kapok Build-A-Nest, Build-A-Bed, and Build-A-Hut.
waremfginc.com, (602) 257-8803
$3.99-$4.99
---

Getting Inked
Tattoo fans don't have to schedule a trip to the studio to share the love with their pet. Fido can sport a tat-inspired collar from the new Angel Inked collection from Angel Pet Products. Created by California-based artist Jessica Fang, the leather collars feature designs that range from pretty butterflies to hardcore skulls and roses. Available in sizes from 18 to 30 inches, to fit most medium to XXL dog breeds.
angelpetsupplies.com, (866) 331-5442
$49.99-$99.99
---
Doodie Calls
Poop happens, and when duty calls, dog owners can be prepared with a new poop-bag canister from Poochie-Pets. The refillable cardboard tubes come loaded with 75 bags, for grabbing on the go. Think tissue box for poop bags, which will soon be released in a wider range of designs.
wholesale.poochie-pets.net, (860) 408-9003
$9.99
---
Sink Your Claws into This
Who said that cardboard cat scratchers have to be boring old rectangle shapes? Not the folks at Imperial Cat, who have made it their mission to think outside the square. The latest release is the Nifty Scratch 'n' Shape, with its rounded, sloped sides. Made in the USA from recycled materials, the scratcher comes with a bag of organic catnip to catch kitty's attention and lure her away from attacking the couch.
imperialcat.com, (501) 354-8466
$14.25
---
Hero's Welcome
Tough. Durable. It's what every dog owner looks for in a toy. Caitec to the rescue! Made in a solar-powered facility in New Jersey, the Hero line has eight new toys. Inspired by Old Glory, there are "Star" balls and "Stripe" bones. And with their purchase, customers can help support real-life heroes through the K9s for Warriors program, which provides service animals to wounded veterans.
herodogtoys.com, (888) 338-2473
$2.99-$14.99
---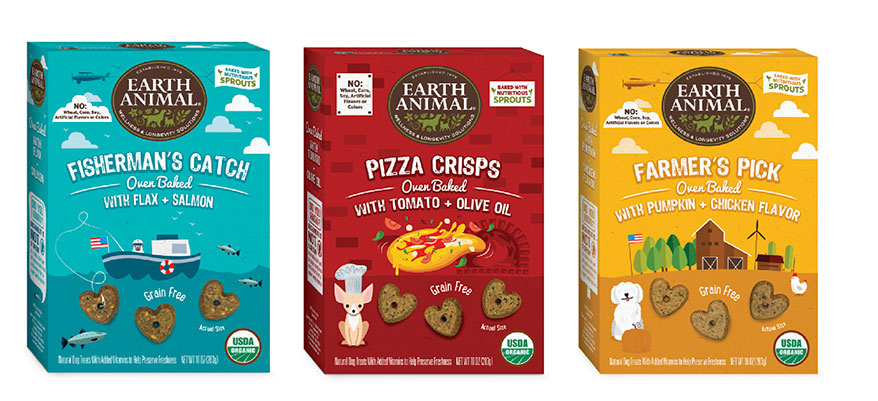 Back to Basics
Health-conscious customers can get their dogs eating clean with a new line of treats from Earth Animal. With ingredients sourced from organic farms, these cookies are grain- and gluten-free, are chock full of sprouted seeds, and come in four flavors: Farmer's Pick with pumpkin and chicken, Fisherman's Catch with salmon and flax, Pizza Crisps with tomato and olive oil, and Fairground's Best with coconut and peanut butter.
earthanimal.com, (855) 326-4825
$9.99
---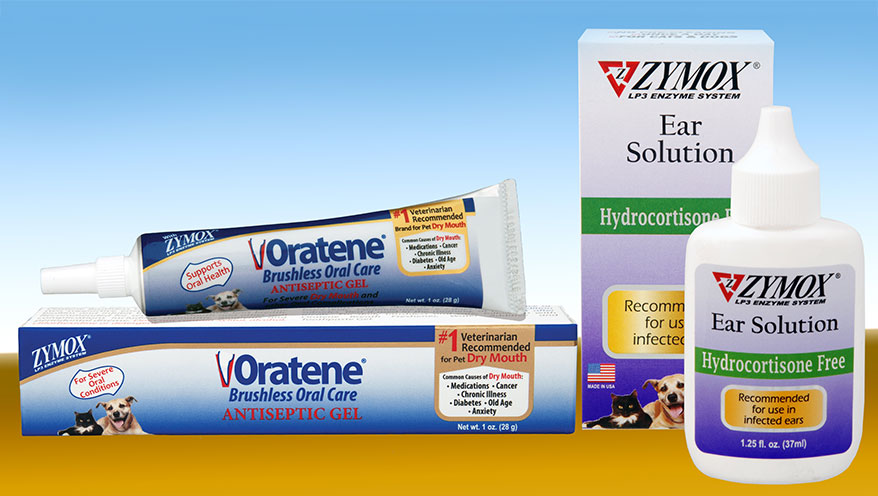 Eyes and Ears
Pet King Brands has begun offering to pet specialty stores two products previously available only through veterinarians. ZYMOX Oratene antiseptic gel is for pets with serious oral conditions such as painful inflamed gums, ulcers and gingivitis. And ZYMOX Ear Solution formula without hydrocortisone provides an option when steroids are not advised, such as for pregnant or lactating females and exotics. Both products feature the company's patented LP3 Enzyme System with proven antibacterial and antifungal effectiveness.
---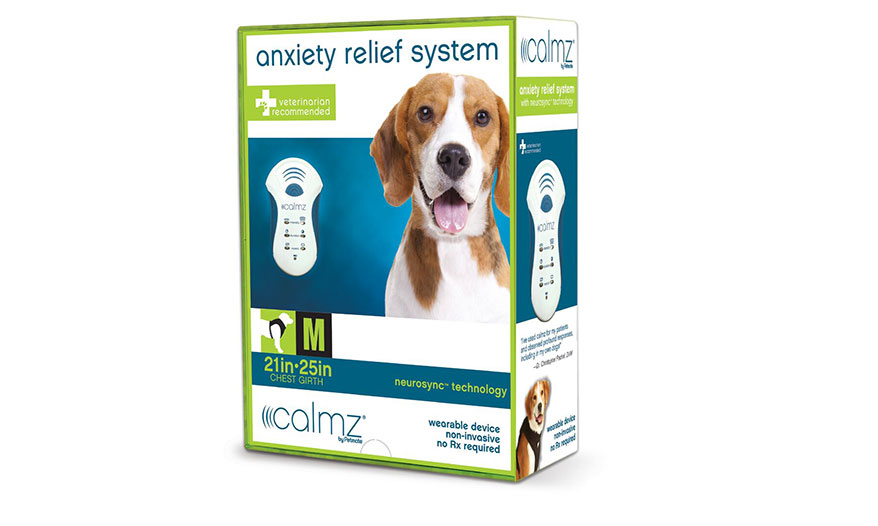 Soothe the Anxious Beast
Nearly 90 percent of the 77.8 million dogs owned by American families suffer from anxiety at some point in their lives. Now Petmate has introduced the CALMZ Anxiety Relief System for dogs to relieve that anxiety. The system comes complete with an adjustable Comfort Fit Vest that cradles a device over specific acupressure points on a dog's spine. When the device is activated, the NeuroSync Technology takes over: The dog will hear and feel a therapeutic medley of classical music, tones and vibration to ease anxiety. Comes in XS-XL sizing to fit most dogs.
$129
---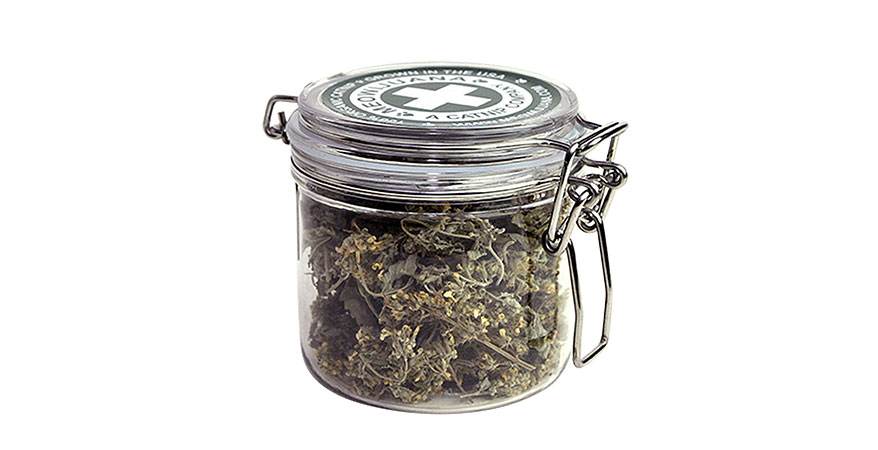 Dude!
For the cat jonesing for some weed comes Meowijuana. This is some good stuff — 100 percent organic catnip, grown in Southern California and Washington state — in containers so captivating the company took first place in the New Product Awards' Point of Purchase category at Global Pet Expo. Packaging ranges from prescription bottles to cigar boxes, to a flip-top canister (shown).
shop.meowijuana.com, (888) 289-6369
$24.95-$28.95
---
This article originally appeared in the May-June 2017 edition of PETS+.