Almost Walks Himself
e Eliminate pulling and dragging and give back some control to the dog with the We Leash by We For Dogs. It features two handles: one for the human, and one for the dog, allowing him to feel like he's walking himself. A variety of plush toys can be attached to the dog's end for added entertainment. Comes in two sizes for small and large dogs. wefordogs.com
$36.50-$38.50
---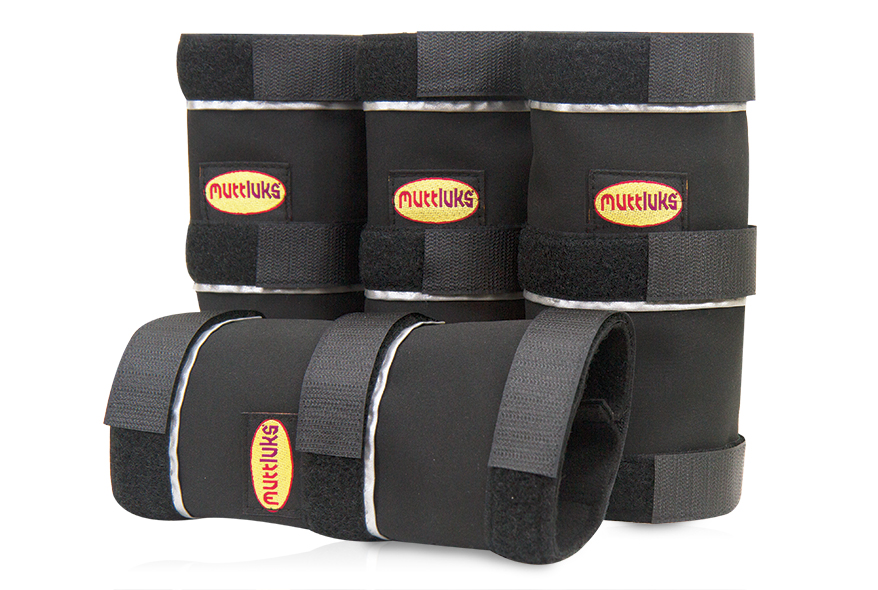 Braving the Blizzards
Even though it's summer, it's never too early to think about the holiday season and winter ordering. Those who live in snowy climates will understand the need for MuttGators, Tippy Turvyfleece-lined leg sleeves to prevent snow from building up in booties and a waterproof and windproof layer on frigid days. A new product from Canadian company Muttluks — people who know winter. Three adjustable Velcro straps make for a custom fit. Four per package, available in three sizes. muttluks.com, (888) 688-8585
$14.98-$23.98
---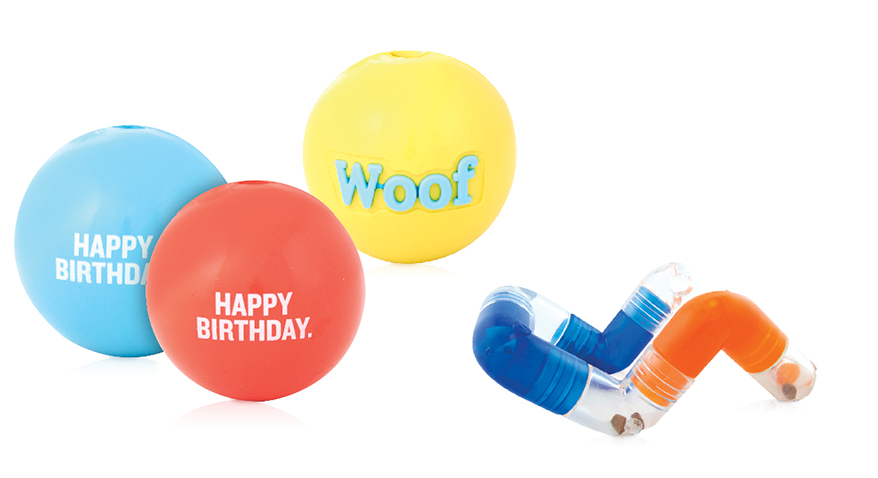 Birthday Ball
Pet parents can celebrate their dog's special day with new toys from Planet Dog. The "Happy Birthday" ball comes in blue and coral, debuting alongside a sunny yellow "Woof" ball. Both are made from Planet Dog's signature Orbee-Tuff super-durable material. Also new is the Orbee-Tuff LINK, an interlocking puzzle toy, with the ability to hide treats inside. Can add pieces and create different configurations for varying levels of complexity. Sold in orange and blue sets. planetdog.com, (800) 381-1516
$14.95
for the 3-inch balls
$20.95
for a 4-piece link
---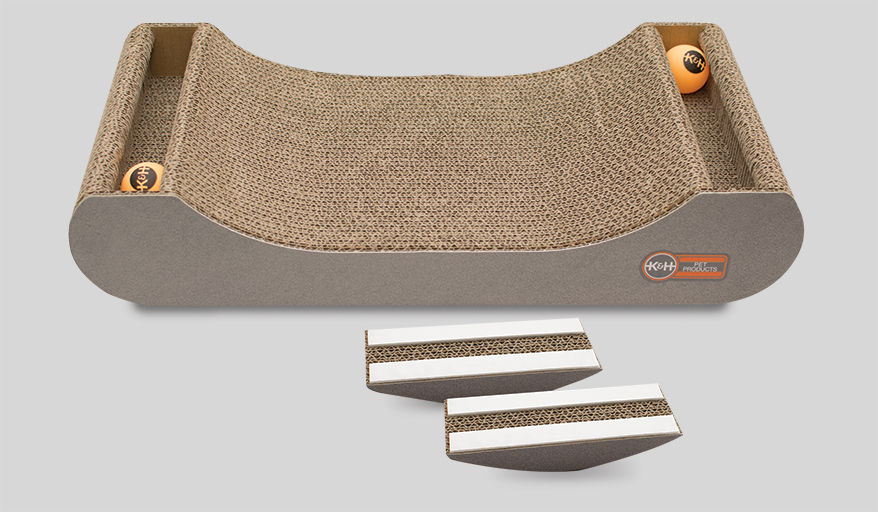 Tippy Turvy
It's no secret that cats love a little interaction while they are scratching (or pretty much anytime), and a new line of Kitty Tippy cardboard scratch toys from K&H Manufacturing plays into that instinct. The Scratch n' Track has a large surface (20.5 by 9.5 inches) and two balls for batting back and forth. Comes with two rockers that can add another dimension of teetering action. Comes with a packet of catnip. khmfg.com, (877) 738-5188
$18.99
Toys
$27.99
Scratch n' Track
---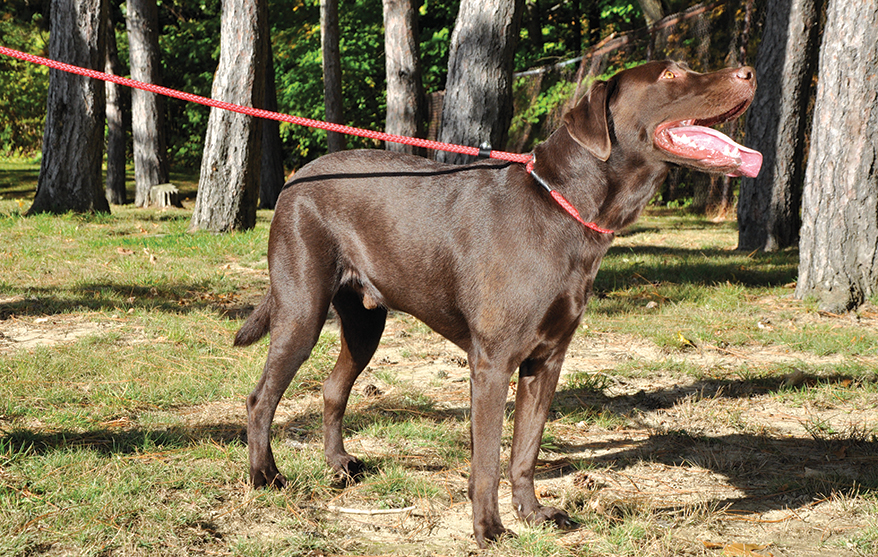 No Collar? No Problem
Need a leash in a pinch? Coastal Pet Products has got you covered with its new Coastal Rope Slip Leash. The 6-foot leash fits any size neck, no collar required. Ideal for groomers, boarders and shelters that need to move dogs around quickly without a lot of hassle. Your customers can keep them in the car for spontaneous trips out or "just in case" situations. Available in black, blue and red. coastalpet.com, (800) 321-0248
$14
---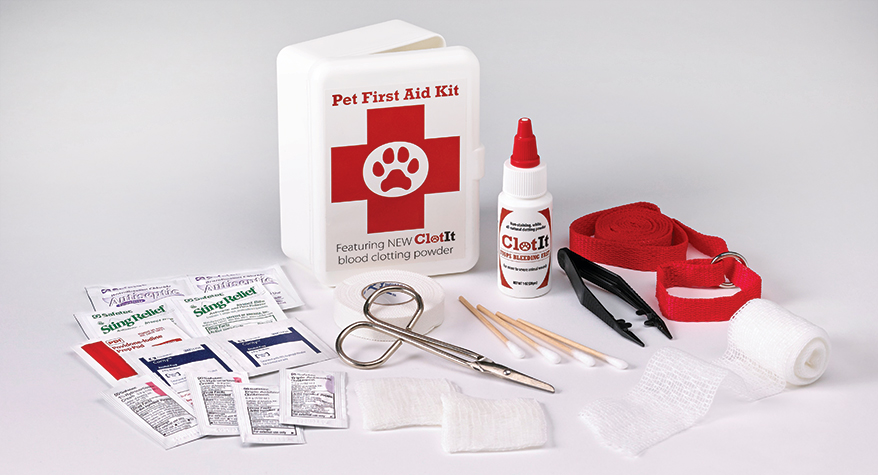 United Against Cuts
In a new partnership, Groomers Helper has joined forces with Protégé Biomedical for a line of wound care products. Groomers Helper is now a distributor of ClotIt, a new best friend for groomers. This mineral-based powder stops bleeding on animal wounds, without stinging or staining fingers or fur. Also released is a pet first aid kit that includes a 1-ounce bottle of Clotit. groomershelper.com, (866) 987-2426
$29.95
for first aid kit or 5-ounce Clotit
---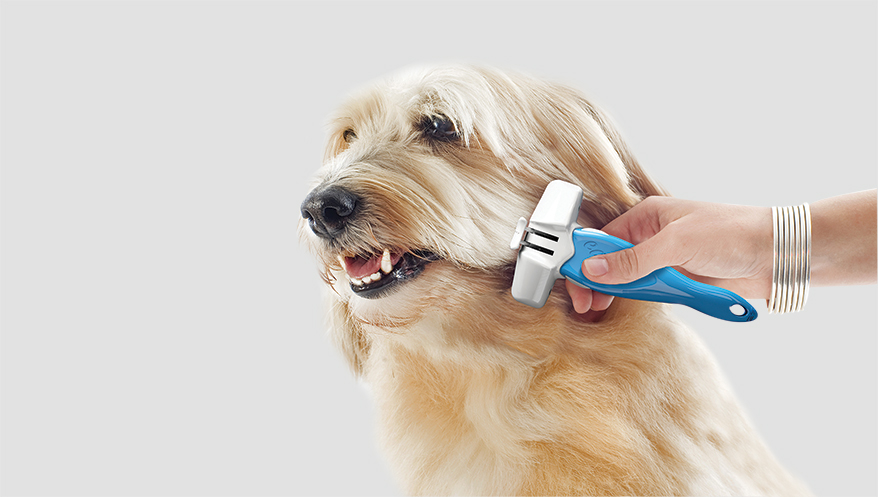 A Gentler Deshedder
The Eazee by Foolee Click & Brush deshedding tool promises to be the gentlest way to rid your dog or cat of excess hair. Its composite plastic comb has smooth, rounded teeth that prevents nicked skin and won't snag live hair. An ejector button makes for easy cleanup, and the handle can be used with interchangeable grooming tools eazee.pet, (800) 257-8050
$24.99-$34.99
---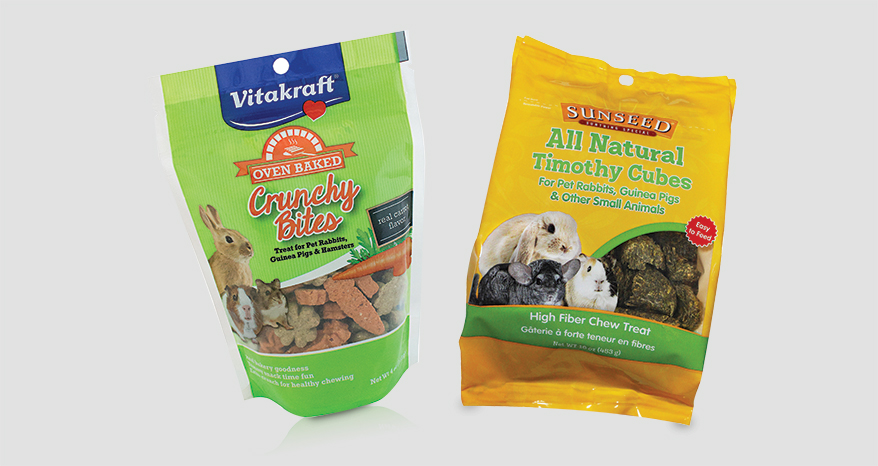 Chew on This!
e Rodent friends will be happy to munch on some new offerings from Vitakraft Sun See, that satisfy their need to chew, as well as supporting dental and digestive health. Introducing Vitakraft Baked Crunchy Bites, made with whole foods in four flavors: apple, cran-orange, veggie and carrot. And new Sunseed All Natural Timothy Cubes joins the line of timothy grass products that rabbits, guinea pigs and hamsters love. vitakraftsunseed.com, (419) 832-1641
$4.39
for Crunchy Bites
$5.29
for Timothy Cubes
---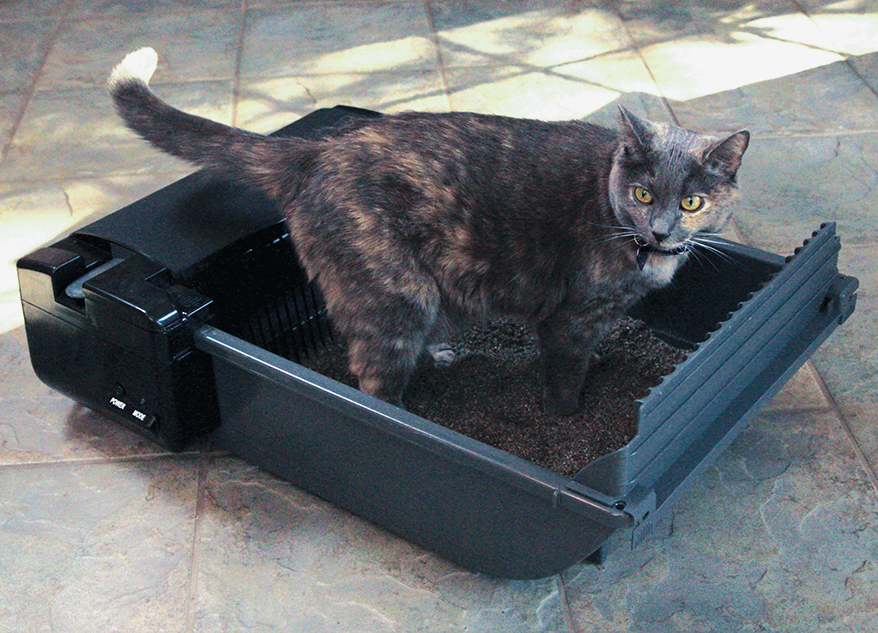 Futuristic Litter
Cat owners have long been dreaming of a litter box that scoops itself, and Our Pets has taken the concept of a smart litter box and has made it even smarter. The SmartScoop Intelligent Litter Box uses sensors to tell when kitty has done her elimination and uses Bluetooth technology to send data to a smartphone app, so pet parents can keep track of frequency and duration of litter box behavior, and will also receive notices when maintenance is required. ourpets.com, (800) 565-2695
$169.99
---
This article originally appeared in the July-August 2017 edition of PETS+.