Pet beds have come into their own in the last 20 years. They're designed to self-stabilize, provide quality air circulation and even repel pet smells with nanotechnology. Today's pet beds reflect human styles, and can be used in your store as a base for colorful displays and to merchandise other products. Choose patterns, textures and styles sure to draw the eye, and some of these high-end designs that are sure to get noticed.
ALL PRICES MANUFACTURERS SUGGESTED RETAIL
---
On the Go
Pet parents are putting dog beds on the road. Some do it for health — think big dogs prone to joint issues — and others want to include their dog in family activities, like camping. For families always on the move with their dogs, check out these travel beds.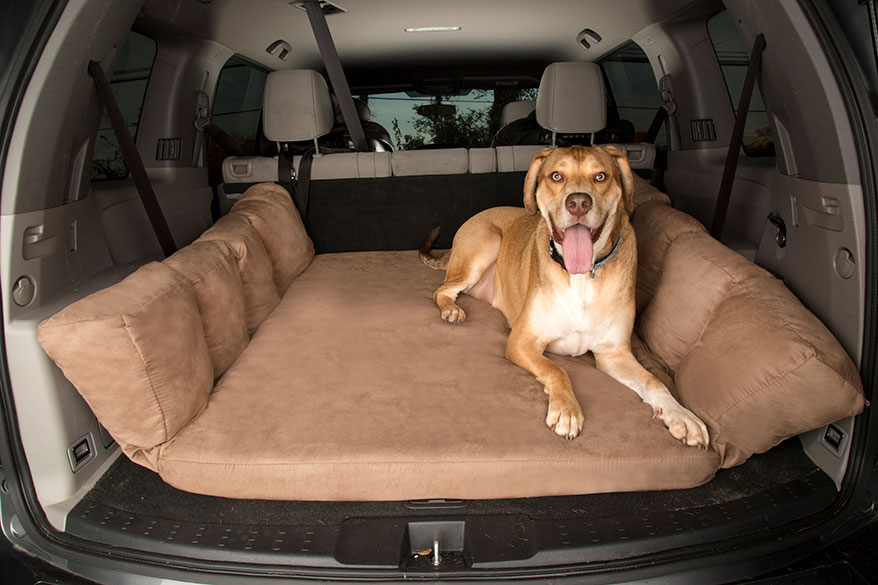 The Backseat Barker: SUV Edition

Big Barker
KEY FEATURES: A shock-absorbing dog bed soaks up the uncomfortable bumps on the road.
SALES TIP: Designed for SUV owners who want maximum comfort for their backseat buds.
bigbarker.com, (215) 645-2306
$199.95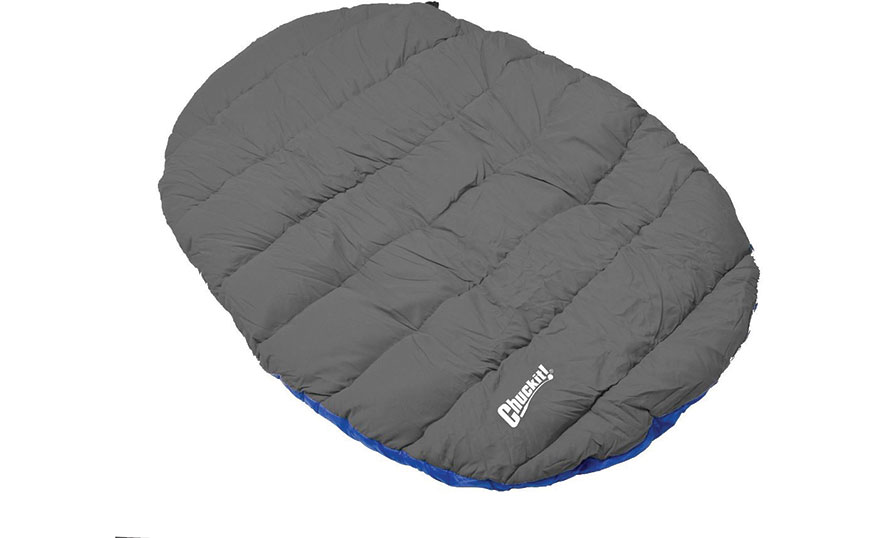 ChuckIt Travel Bed

Petmate
KEY FEATURES:The double offset quilted pattern looks just like a dog-sized sleeping bag, and it comes with a portable stuff sack to complete the fireside look.
SALES TIP: Toss it in the wash after a grubby weekend outdoors. The 30-by-39-inch bed is durable and machine washable.
petmate.com, (877) 738-6283
$39.99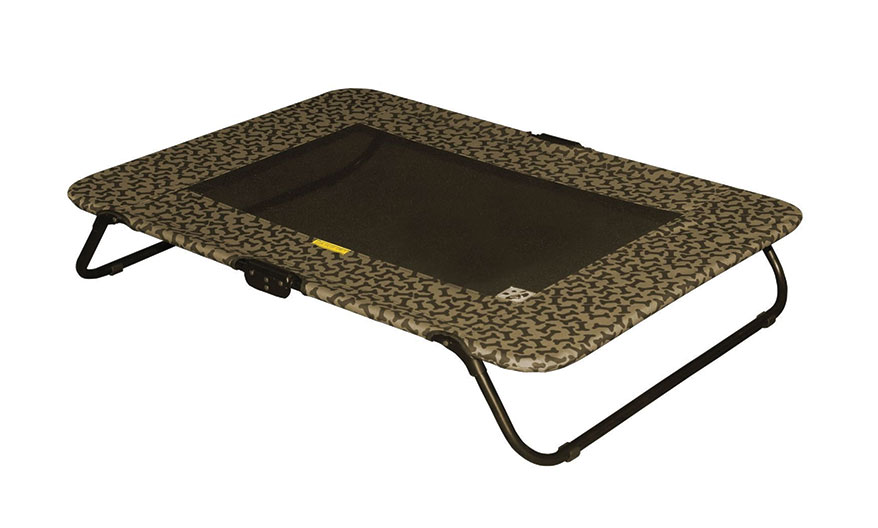 Designer Folding Cot

Pet Gear
KEY FEATURES: This outdoor-friendly design raises dogs off the damp, dirty ground and away from ticks and ants, and the mesh helps soggy dogs dry off.
SALES TIP: Good for long stays, this heavy-duty bed holds dogs up to 100 pounds. When you're done, fold it flat and tuck it away.
(802) 438-2231, petgearinc.com
$46.99
---
Eco-Friendly
The progressive way to make a pet bed involves diverting trash from the landfills by upcycling plastic bottles, gently used materials and even mattresses. Add-ons like lead-free zippers and sustainable materials show some pet bed makers are doing everything they can to make sure their materials have an earth-friendly impact.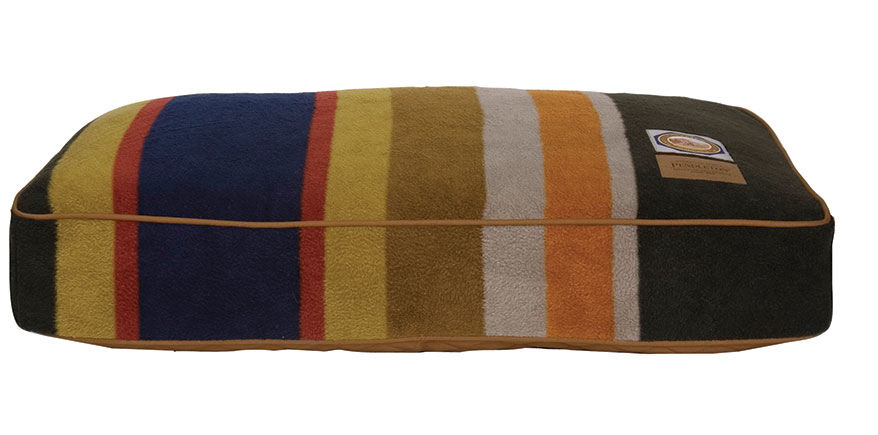 Badlands National Park Bed by Pendleton

Carolina Pet Company
KEY FEATURES: The buttes of the Badlands inspired this fleece bed, which is available in four sizes.
SALES TIP: Each pound of recycled fiber filler diverts seven plastic bottles from the landfill.
carolinapetcompany.com, (803) 364-9333
$99-$169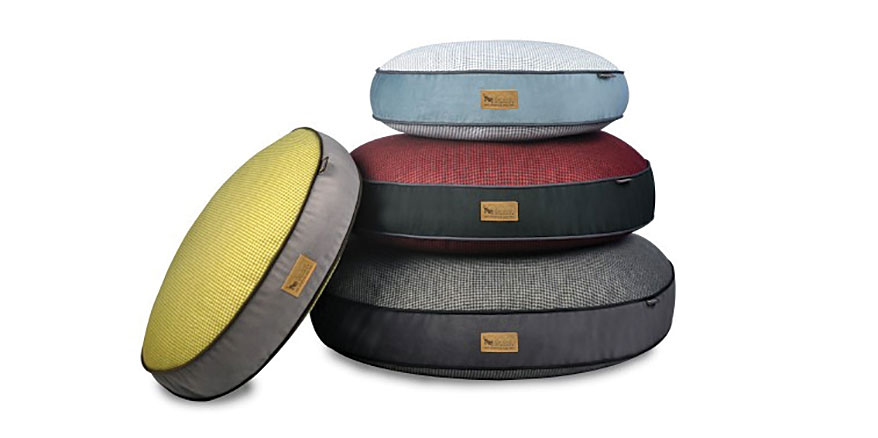 Houndstooth Bed

Pet Play
KEY FEATURES: This stylish houndstooth line comes in multiple sizes as a lounger or round bed, with hidden, lead-free zippers that deter active chewers.
SALES TIP: This bed comes stuffed with PlanetFill, a high-loft filler made from recycled plastic bottles.
petplay.com, (855) 300-7529
$95-$189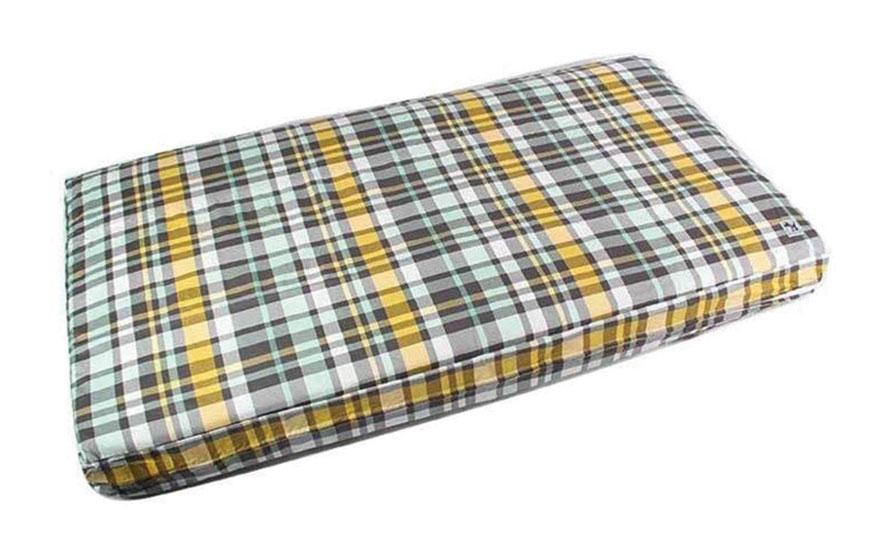 The Crib-e

Molly Mutt
KEY FEATURES: This cotton dog bed duvet gives new life to notoriously hard-to-recycle crib mattresses. Zip it on and you're done.
SALES TIP: A durable, washable and affordable life hack for dog owners with mastiffs and great danes.
mollymutt.com, (510) 238-8400
$59.99
---
Next Level
These are the TED Talks of pet beds, focusing on technology, education and design to innovate the next level of pet beds. These are beds that focus on the micro-level of pet grime and others that borrow from deftly simplistic Scandinavian woodworking to create sleek, modern designs.
Bamboo Hammock II

Pet Lounge Studios
KEY FEATURES: This mattress support system sits on a sustainable bamboo frame. In two sizes and five colors.
SALES TIP: Inspired by Scandinavian furniture designers and designed to showcase the natural beauty of the materials.
petloungestudios.com, (561) 228-5168
$299-$329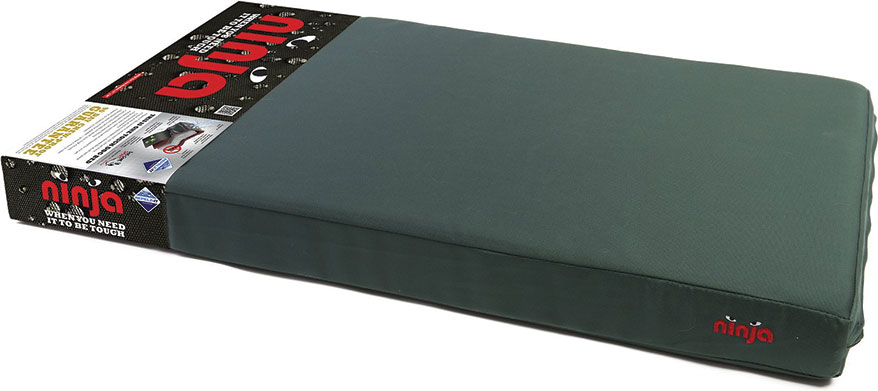 Ninja Bed

Dog Gone Smart
KEY FEATURES: Repelz-It Nanoprotection fends off stains and liquids and reduces the spread of bacteria and dog odor.
SALES TIP: Remove and hose down the nylon cover for quick cleaning. Offers a 90-day chew-proof guarantee.
dgspetproducts.com, (203) 345-1330
$49.99
Mod Chic Double Hide & Seek Bed

SnooZZy
KEY FEATURES: Ideal for small dogs — and even cats — this design offers two ways to enter. Color options include aqua, fuchsia and yellow.
SALES TIP: The fabric is great for pets that like to burrow and snuggle.
precisionpet.com, (877) 738-6283
$28.99
---
This article originally appeared in the September-October 2017 edition of PETS+.