Lizards, frogs and geckos all want the same thing: a temperature controlled terrarium that suits their natural desire to swim, explore and sun themselves dry. For the rest of us, terrarium designers go out of their way to make these habitats resemble bamboo forests and desert vistas. As long as the pet gets its preferred amount of shade, showers and sun, pet parents get a variety of options, from sleek and smooth to down to earth.
---
Statement Pieces
Terrariums in this category double as decorative pieces, drawing eyes with massive viewing areas and curved structures. Customers with an eye for sleek design will be drawn to these aesthetically pleasing terrariums, some designed to act as statement pieces and others designed with a minimal footprint.
Habisphere Lifestyle Desktop Terrarium

Exo Terra (Hagen)
KEY FEATURES: Curved front enhances the view of its inhabitants, which bask in an energy-efficient light.
SALES TIP: Install a customized background from your own photo collection.
usa.hagen.com, (800) 724-2436
$114.99
Tortoise Palace

Reptology Life Science (Penn-Plax)
KEY FEATURES: The 4-foot viewing area is the star of this well-ventilated habitat.
SALES TIP: Stack it on a 29-inch base (sold separately) to build a dynamic piece of furniture.
penn-plax.com, (866) 625-2385
$299.99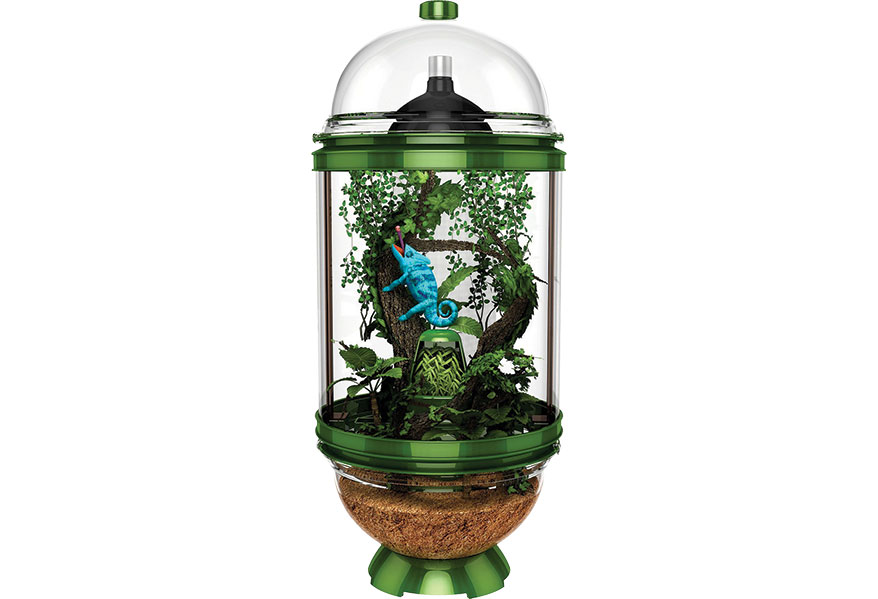 Chameleon Cantina

BioBubble
KEY FEATURES: This 30-inch habitat gives pets ample interior space and pet owners orchestra seating, while regulating humidity and replicating a tropical climate.
SALES TIP: The glass house design can be hung up or set on a base, and it doubles as a space to grow plants and flowers.
biobubblepets.com, (561) 998-5350
$69.99
---
Earth, Wind and Water
Chameleons, iguanas, and anoles experience the sweet breeze of morning, the smooth surface options of a Madagascar bamboo forest and the pleasant rush of a river bottom in these nature-based terrariums. With designs based on experience and research, these herp habitats bring the earth's natural elements indoors.
Bamboo Forest

Exo Terra (Hagen)
KEY FEATURES: Herps have secure hiding places, a food station and numerous cavities for water with this microhabitat's special bamboo ornamentation.
SALES TIP: Geckos and frogs dig vertical surfaces, and this bamboo terrarium offers that 90-degree dwelling surface.
usa.hagen.com, (800) 724-2436
$109.99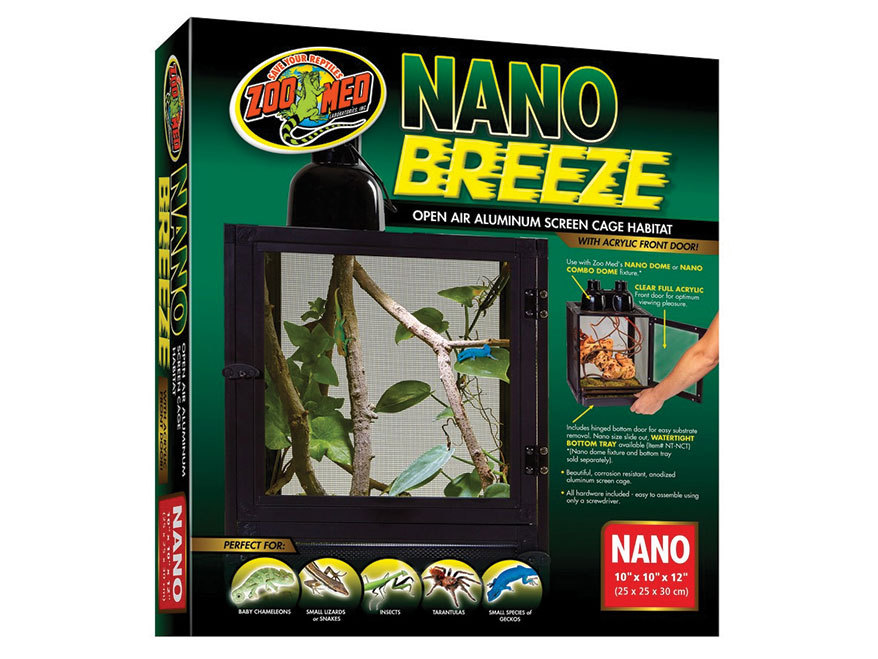 Nano ReptiBreeze

Zoo Med
KEY FEATURES: Herps get maximum ventilation in this tiny house, made of corrosion-resistant, anodized aluminum walls and an acrylic front door.
SALES TIP: This nano version of the original suits customers who own baby chameleons, small geckoes, insects and little snakes.
zoomed.com, (888) 496-6633
$29.50
Viquarium Terrarium Aquarium

Tetrafauna (Spectrum Brands)
KEY FEATURES: A submersible pump runs both the waterfall and filtration system.
SALES TIP: Upgrade a plain-jane tank in a snap by adding riverbed basking options and a waterfall.
tetra-fish.com, (800) 322-1266
$99.99
---
Flexaquariums
Encourage new pet parents to look at what their reptile wants to live, and stock a variety of flexible terrariums that give reptiles enough space to climb, sun and take a dip. These flexible enclosures work for big lizards, little snakes and even aquatic ferns.
Nano Tall Terrarium

Exo Terra (Hagen)
KEY FEATURES: Full screen top that lets in breeze and light, and front opening doors for easy maintenance and feeding.
SALES TIP: For burrowing reptiles to incorporate terrestrial and aquatic elements, or to mount an Exo Terra reptile den.
usa.hagen.com, (800) 724-2436
$43.99
Front Opening Terrariums

Zillat
KEY FEATURES: Available in six sizes to house a variety of animals.Comes dressed with a faux forest multi-textured background.
SALES TIP: The tank's watertight base creates a false bottom for plants and water features.
zillarules.com, (888) 255-4527
$56.99-$199.99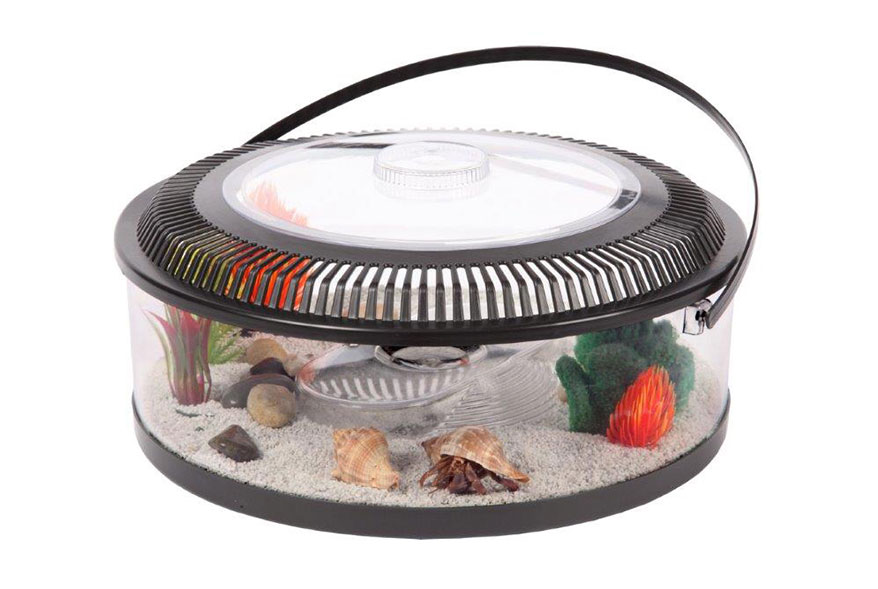 Repitat Small Reptile Habitat and Carrier

KollerCraft
KEY FEATURES: One-gallon size handles the little guys, like hermit crabs, small newts and toads.
SALES TIP: Constructed of seamless impact-resistant polymer that's safer than glass and easy to clean.
kollercraft-products.com, (800) 545-1344
$15-$20
---
This article originally appeared in the September-October 2017 edition of PETS+.