According to some estimates, almost a third of household cats are overweight. Well-intentioned pet parents often overfeed, when combined with sedentary habits of indoor kitties can lead to fat felines. You can help turn that around by offering a variety of toys and activities to stimulate movement and stocking some weight-control formulas of popular brands of cat food. There are lots of great choices available, and we've selected a few across three categories to help spark some ideas.
---
Weight Watchers
"Tastes great, less filling" is the name of the game and applies to foods in this category. These reduced calorie formulas are "light" versions of brand favorites, allowing cat owners to help kitty slim down without having to dramatically cut portions. Once kitty has shed some pounds, these foods can also be used to help maintain a healthy weight.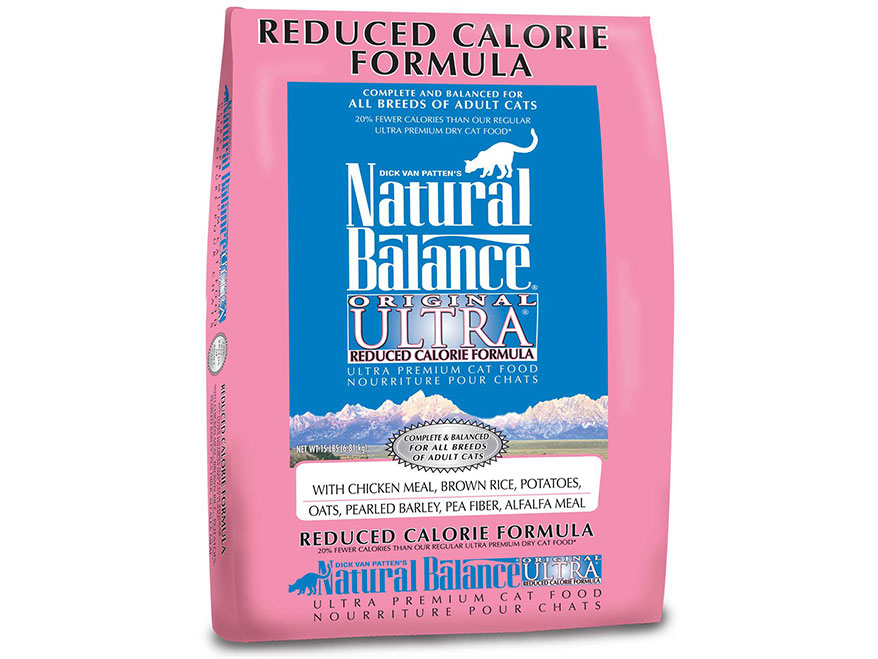 Natural Balance Reduced Calorie

Natural Balance
KEY FEATURES: Formulated for overweight, less active and senior cats, fortified with taurine for healthy heart and vision.
SALES TIP: Same formula as Original Ultra Premium meal but 17 percent fewer calories.
naturalbalanceinc.com, (800) 829-4493
$$$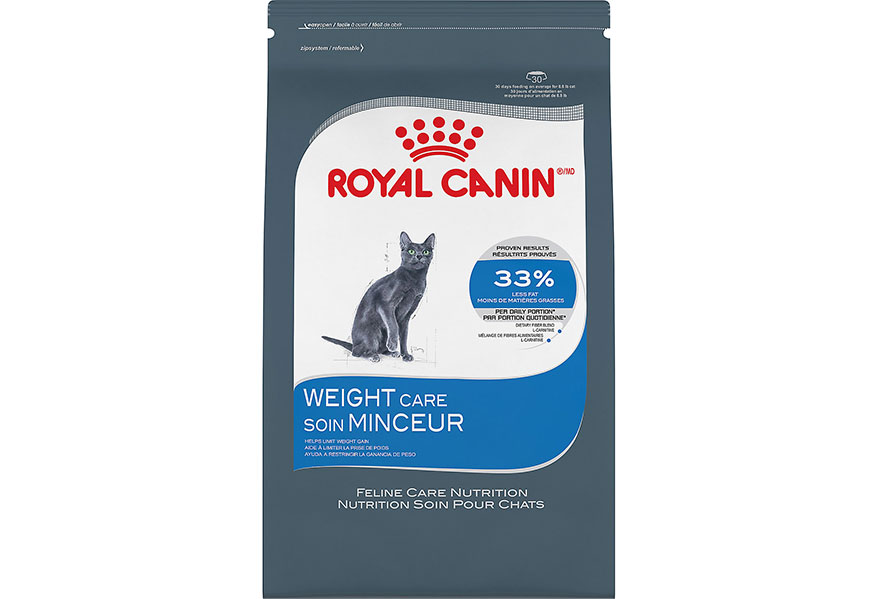 Royal Canin Feline Health Nutrition Weight Care

Royal Canin
KEY FEATURES: Designed to help maintain healthy weight and muscle mass.
SALES TIP: Made with 33 percent less fat than Feline Health Nutrition Adult Fit formula.
royalcanin.com, (800) 592-6687
$$$$
Wellness Complete Health Healthy Weight

Well Pet
KEY FEATURES: Chicken-based variety, with glucosamine and chondroitin for healthy joints.
SALES TIP: Has 11 percent fewer calories than other Wellness recipes.
wellnesspetfood.com, (800) 225-0904
$$$
---
Couch Potatoes
Indoor cats tend to be less active and more sedentary. Since you can't force them to run on a treadmill, these three foods are the next best thing. Formulated specifically for indoor cats' needs, with unique variations depending on other health issues they might be facing, from hairballs to poor digestion. They'll be up and running laps in no time.
Max Cat Weight Control

Nutro
KEY FEATURES: Chicken-based formula that also contains omega fatty acids for coat and skin health.
SALES TIP: Affordable price point from a well-known brand.
nutro.com, (800) 833-5330
$$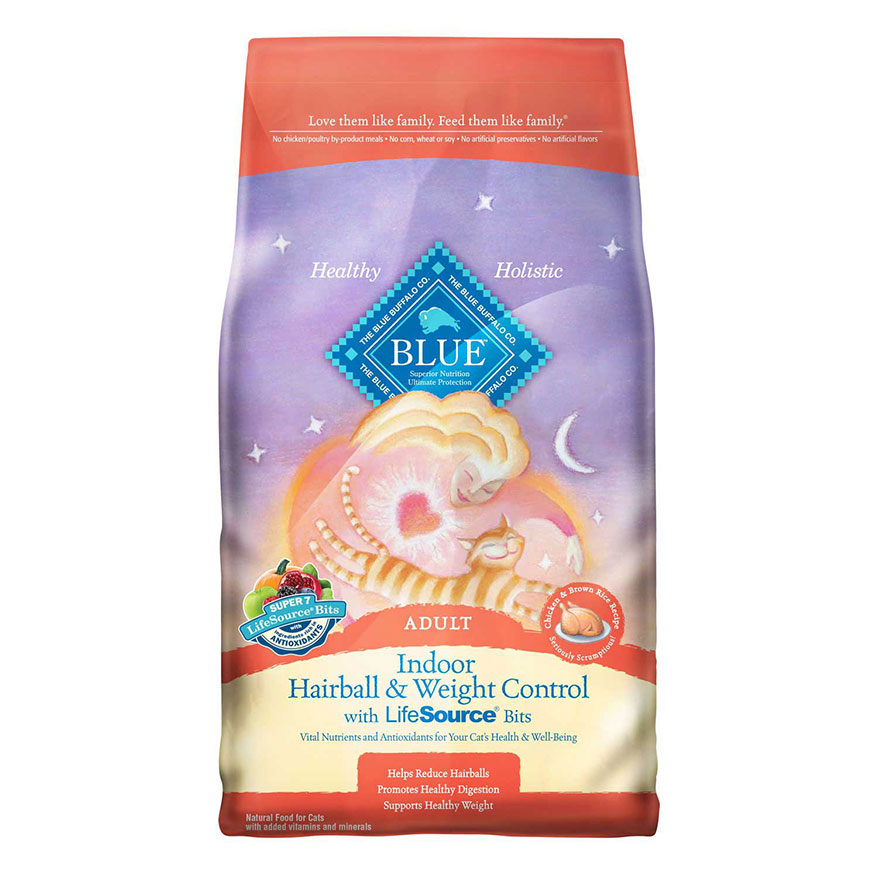 Blue Indoor Hairball & Weight Control

Blue Buffalo
KEY FEATURES: Chicken and brown rice recipe.
SALES TIP: Extra fiber added to help with hairballs. Grain-free versions available in Blue Wilderness and Freedom lines.
bluebuffalo.com, (800) 919-2833
$$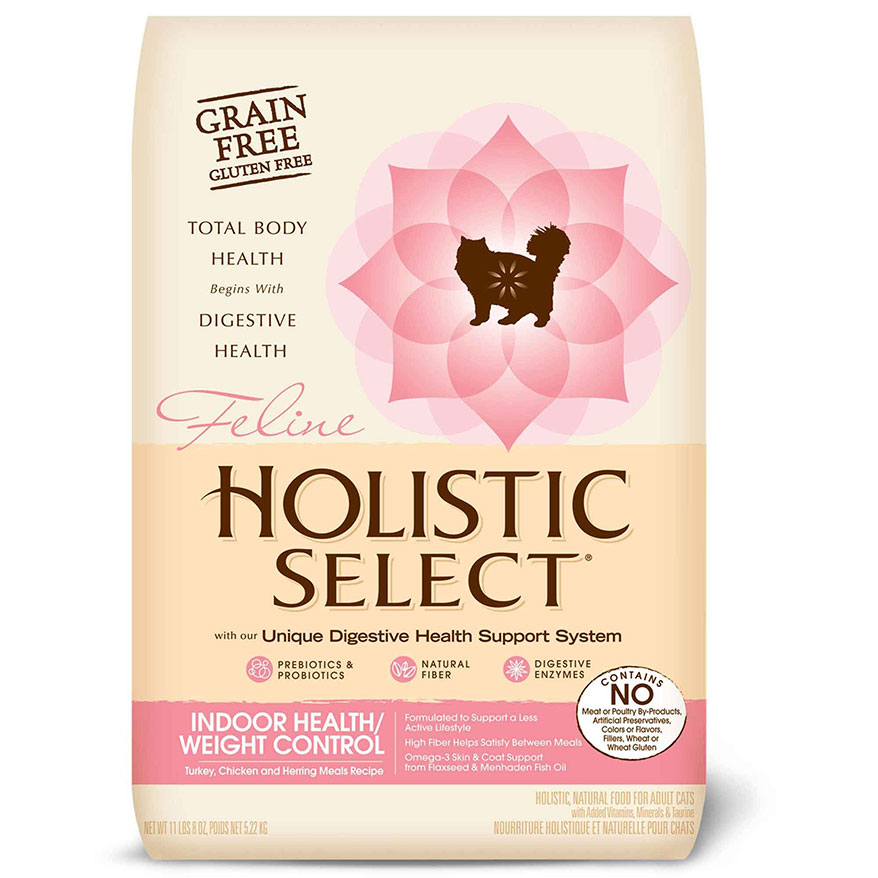 Holistic Select Indoor Health/Weight Control

Well Pet
KEY FEATURES: Turkey, chicken and herring formula, designed for less active cats.
SALES TIP: Fortified with probiotics, fiber and enzymes to optimize digestion.
holisticselect.com, (800) 225-0904
$$$$
---
Atkins Approved
While regular weight control formulas are well balanced with plenty of healthy proteins and other good stuff, many of them rely on brown rice as a filler and for needed fiber. That could be a problem for cats with grain sensitivities. For them, there are a number of grain-free options. These three also contain L-carnitine to help metabolize fat.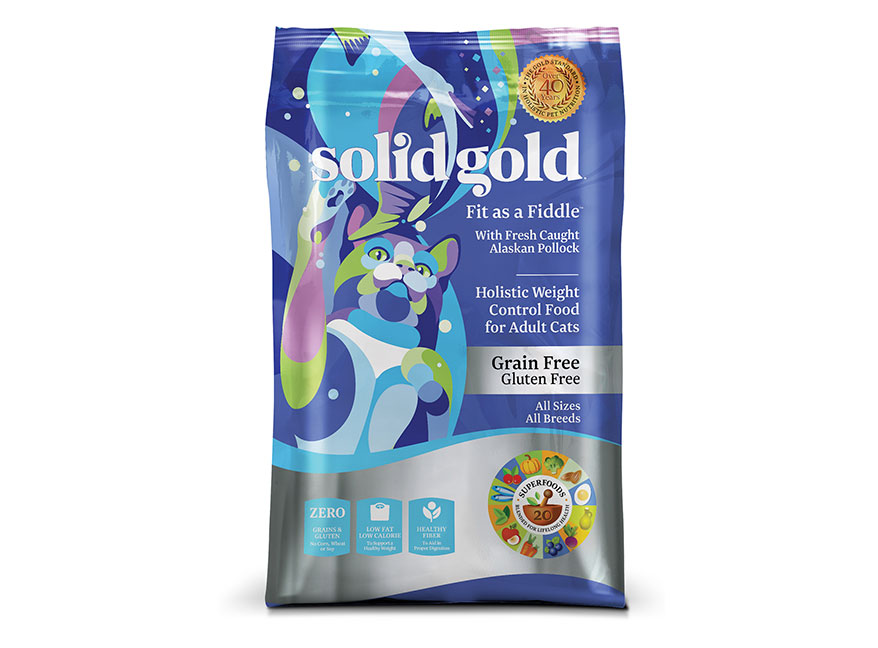 Fit as a Fiddle

Solid Gold
KEY FEATURES: Made with fresh-caught Alaska pollock for a lean protein.
SALES TIP: Features a unique blend of 20 superfoods for additional immune support.
solidgoldpet.com
$$$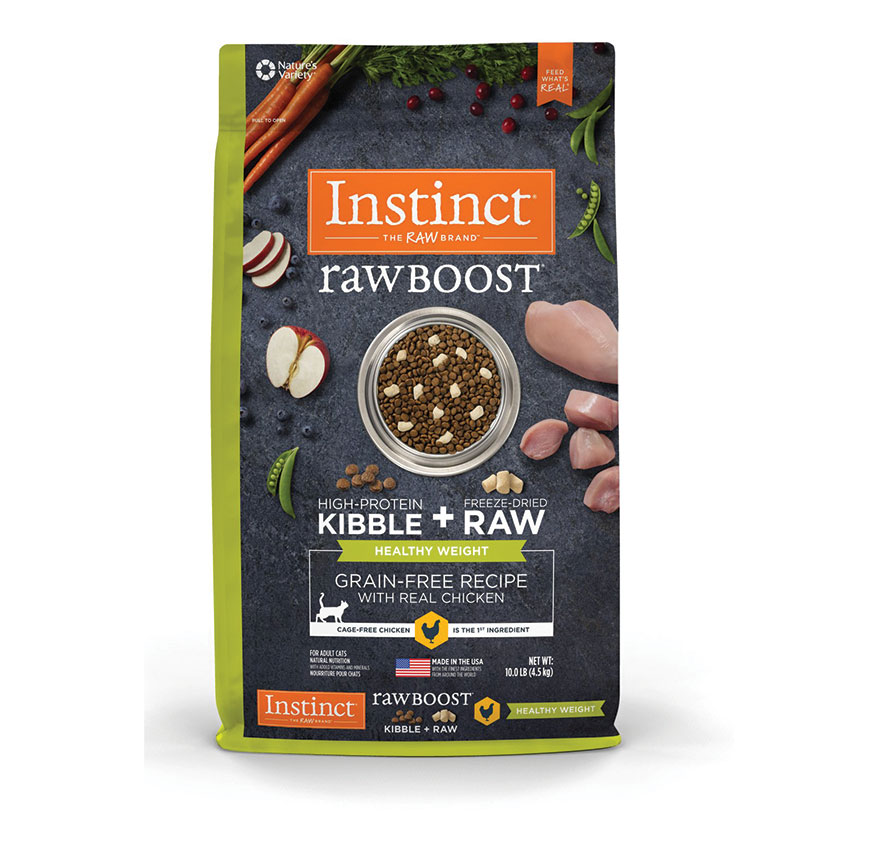 Instinct Raw Boost for Healthy Weight

Nature's Variety
KEY FEATURES: Freeze-dried raw cage-free chicken and high-protein kibble containing no grain, potato, corn, wheat, soy or by-product meal.
SALES TIP: 25 percent less fat and 10 percent fewer calories than regular Raw Boost.
instinctpetfood.com, (888) 519-7387
$$$$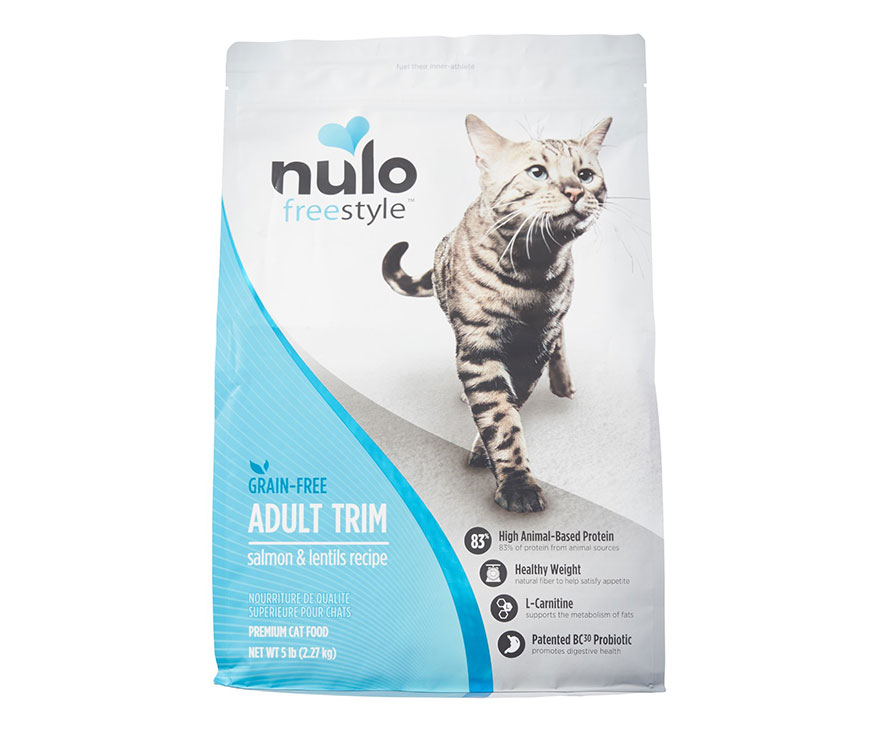 Freestyle Adult Trim

Nulo
KEY FEATURES: Salmon and lentils formula provides grain-free fiber source.
SALES TIP: With 83 percent protein from animal sources, the first four ingredients of this formula are all carnivorous: deboned salmon, turkey meal, chicken meal and deboned cod.
nulo.com, (512) 476-6856
$$$
---
This article originally appeared in the September-October 2017 edition of PETS+.