A new specialty dog food crops up every week, be it a luxury kibble or a raw and dehydrated vegetarian meal. When you shop around, you'll find plenty of options, whether you want raw, frozen and organic food or a blend made with sustainably sourced ingredients. To decide what will work in your store, check out these trends, from wholesome ingredients to purposeful practices.
---
Forever Young
These age-specific diets focus on nutrition and precise protein blends for dogs of a certain age. Foods designed to be fed up to a pup's first birthday include meat for growth and DHA for cognitive development. On the other end of the spectrum, specialty diets focus on omegas, superfoods and vitamins to keep older dogs engaged and active.\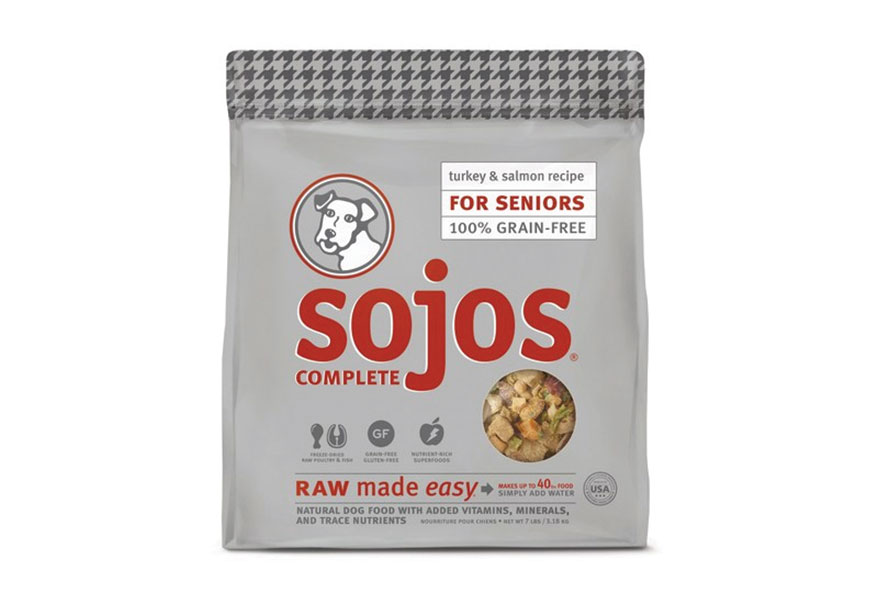 Complete for Seniors

Sojos
KEY FEATURES: A raw, shelf-stable food specially blended for mature dogs. It features turkey and omega-rich salmon, apples, cranberries, kelp and coconut.
SALES TIP: Sojos reformulated the line to add protein and whole ingredients for a meatier, chunkier blend.
sojos.com, (888) 867-6567
$$$$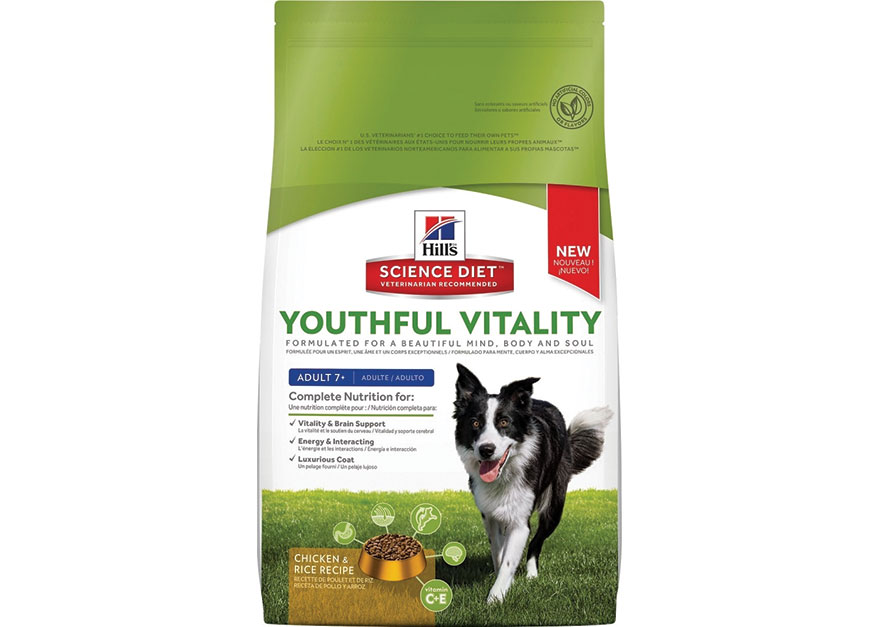 Youthful Vitality

Hill's Science Diet
KEY FEATURES: This easily digestible blend for dogs 7-plus includes protein, phytonutrients and L-carnitine to keep them active and interested in playing.
SALES TIP: Fatty acids, antioxidants and vitamins keep the dog's brain sharp, coat glossy and immune system bumpin'.
hillspet.com, (800) 445-5777
$$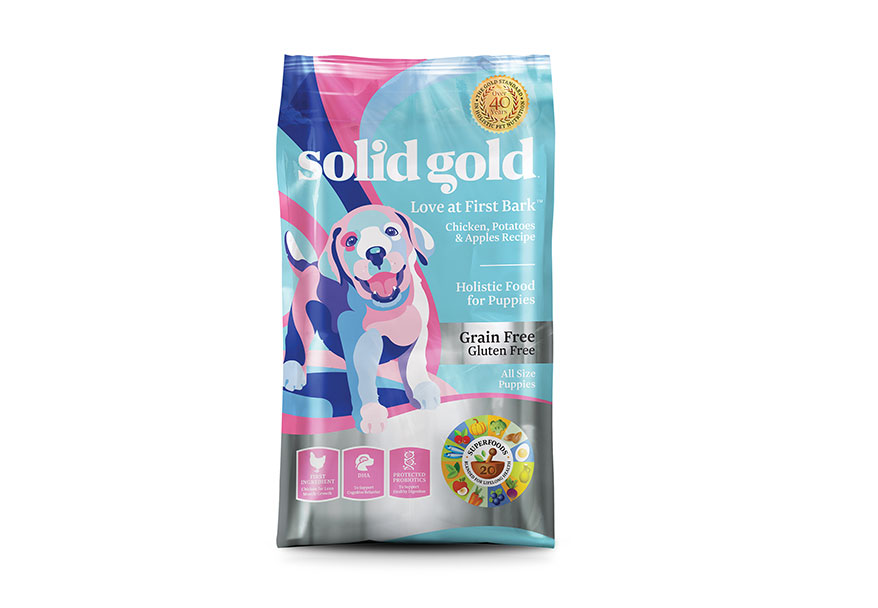 Love at First Bark

Solid Gold
KEY FEATURES: A development diet for puppies that features chicken and controlled levels of calcium for bone growth.
SALES TIP: Gluten- and grain-free, it comes in a dry food recipe and two wet food options.
solidgoldpet.com, (800) 364-4863
$$
---
Holistic Food
Heavy on sustainable harvesting, these special dog diets offer holistic nutrition with ingredients that are abundant and versatile. Holistic also encompasses the preparation process, and these companies actively oppose things like factory farming and growth hormones. For your health-conscious customers, push these special dog diets that rely on whole meat, humanely sourced proteins and non-GMO vegetables.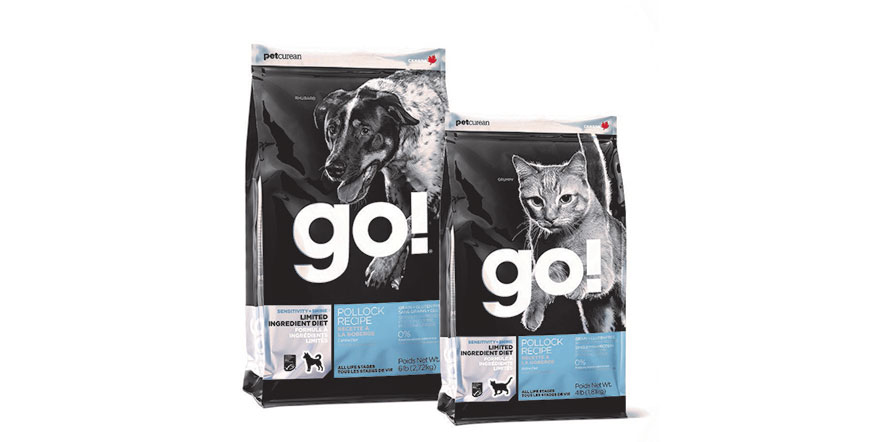 Go! Sensitivity + Shine

Petcurean
KEY FEATURES: Sustainably harvested Alaskan pollock is a high-protein vehicle for minerals and omega fatty acids.
SALES TIP: Petcurean gets its pollock certified by the Marine Stewardship Council, which keeps a close eye on this species that the world's fisheries depend on.
petcurean.com, (866) 864-6112
$$$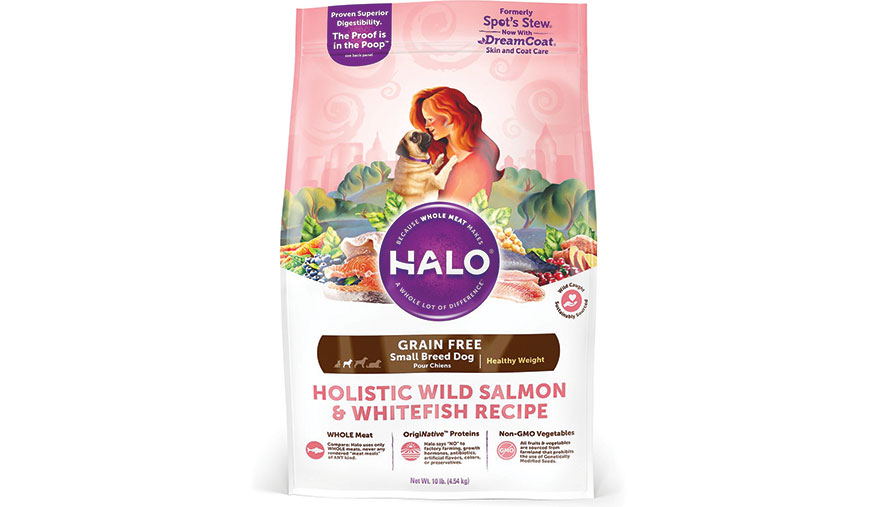 Holistic Wild Salmon & Whitefish

Halo
KEY FEATURES: This line is holistic, whole and humane, and a grain-free, healthy weight blend for small breeds.
SALES TIP: Pump the line's whole-meat OrigiNative proteins — rare in a world of byproduct chicken meal.
halopets.com, (800) 426-4256
$$$$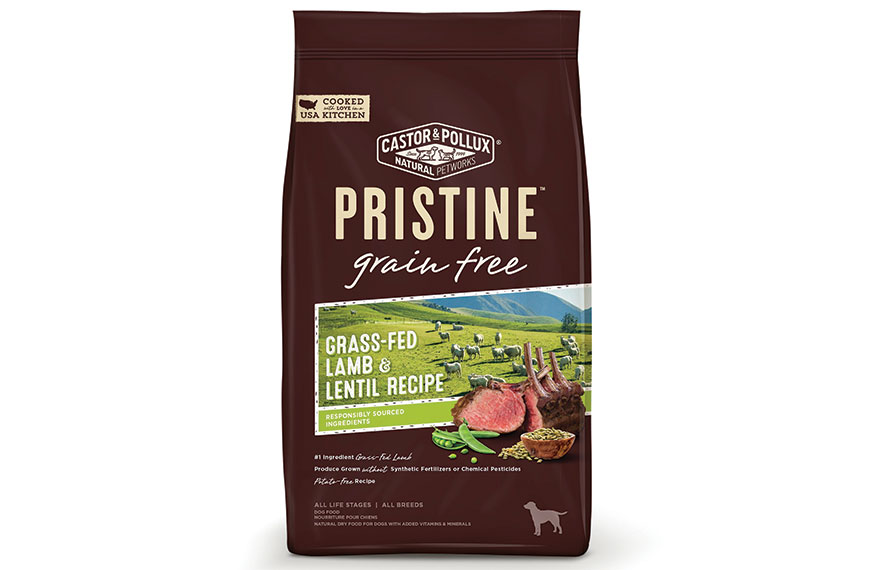 CASTOR & POLLUX Pristine Grain Free

Merrick Pet Care
KEY FEATURES: Made with grass-fed lamb that's been raised and sourced responsibly.
SALES TIP: Has produce that is grown without synthetic fertilizers or chemical pesticides, on farms that care for the earth.
castorpolluxpet.com, (800) 875-7518
$$$$
---
Clean Eating
Bye-bye byproducts, gluten and artificial flavors, clean eating is making waves in special dog diets. These diets cut out the extras and focus on protein, which shines up dogs' coats and boosts energy and vitality levels. Diets made without grain, potato, corn, wheat and soy also support good digestion, and can cure a sour stomach if necessary.

Bland Dog Food

Under the Weather
KEY FEATURES: A human-grade, just-add-water recipe for dogs with upset stomachs brought on by surgery, stress, illness or bacterial infections.
SALES TIP: Have this at the ready when dogs experience digestive upset.
undertheweatherpet.com, (844) 633-1217
$$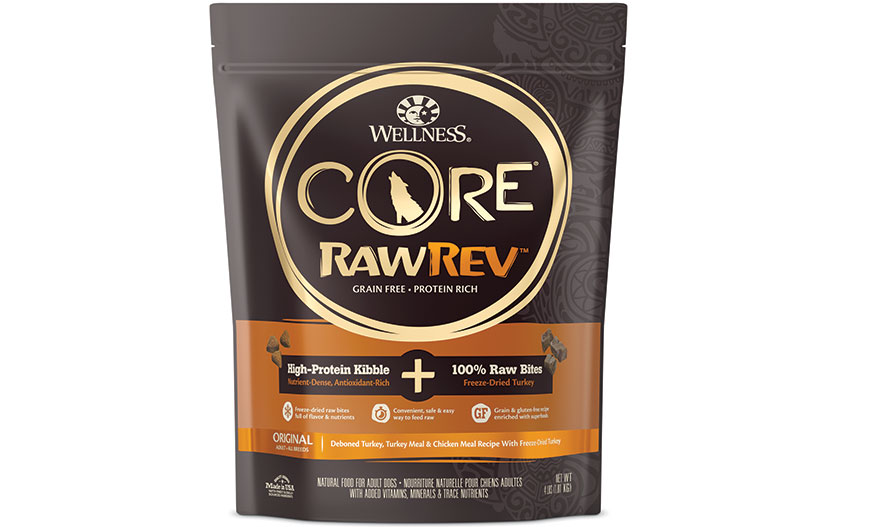 Wellness Core RawRev

Holistic Select
KEY FEATURES: This high-protein kibble is hyper-focused on nontraditional proteins like turkey, wild game and lamb.
SALES TIP: Play up the probiotics angle of this balanced diet, which doubles as a crunchy, raw meal topper for wet food.
wellnesspetfood.com, (800) 225-0904
$$$$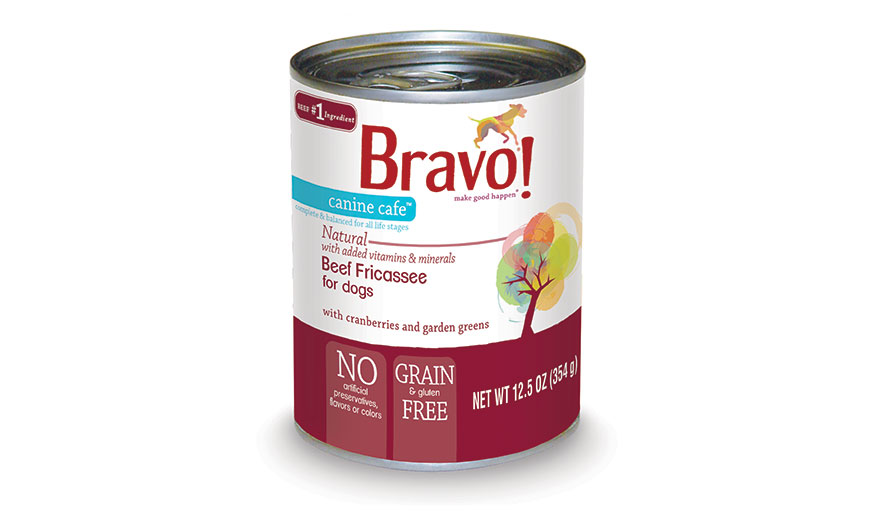 Canine Cafe Beef Fricassee

Bravo!
KEY FEATURES: Oh, to dine as well as your dog: Shreds of beef swim with green beans, cranberries and garden greens.
SALES TIP: Meets gold-standard nutritional levels set by America's feed experts.
bravopetfoods.com, (866) 922-9222
$$$
---
This article originally appeared in the November-December 2017 edition of PETS+.