Pet parents seem to agree: You can never have too many toys for your dogs. Recent reporting by pet market researcher Packaged Facts backs that up, finding that toy spending makes up 28 percent of durable pet goods, adding up to $1 billion spent on toys in 2016. As each dog is an individual with its own preferences, it makes sense that there are many types of toys that meet a wide range of needs: from exercise to chewing to good old-fashioned play. We've selected some new releases across a few of these categories.
---
Go Fetch
Throwing a ball or stick for Fido to retrieve and bring back is perhaps the oldest form of playing with your dog. Bonus is, it provides him with exercise, too. Pet product innovators have taken this concept and run with it, providing new ways to play — reinventing flying discs, ball launchers and even the balls themselves — so no one gets bored.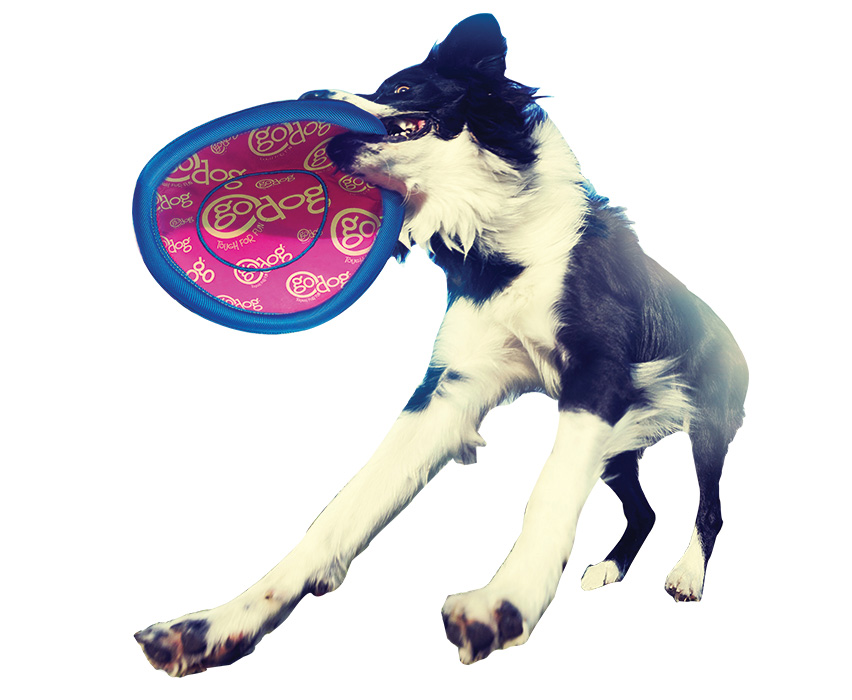 goDog Ultimate Disk

Worldwise
KEY FEATURES: Made with patented Chew Tough technology, with a textured surface that makes it easy for dogs to grip. Eco-friendly materials, with phthalate-free tubing on the edge.
SALES TIP: Bonus: Disk can double as a water dish.
godogfun.com, (303) 623-3327
$14.49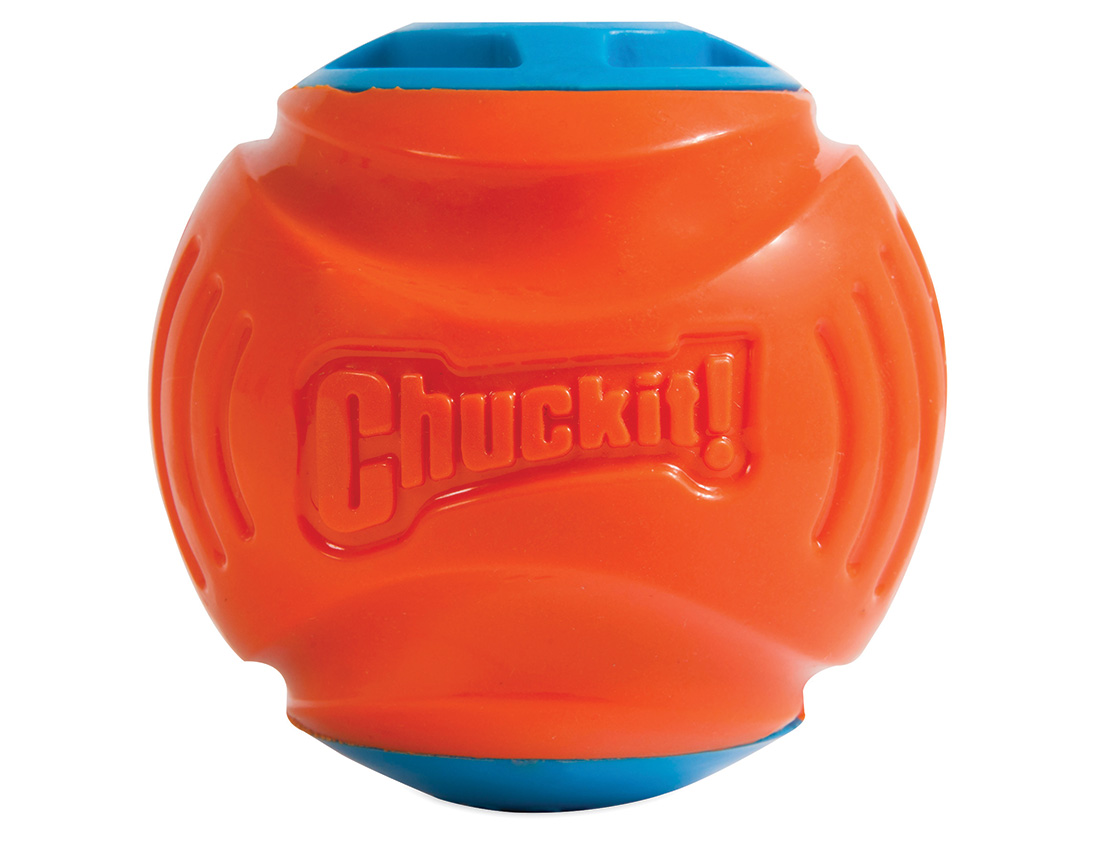 Chuckit! balls

Petmate
KEY FEATURES: Two new releases: The Flash LED Ball contains lights that change colors. The Locator Sound Ball emits an audio signal that people and dogs can hear.
SALES TIP: Extend fetch time at dawn and dusk. Both work with Chuckit! Launchers.
petmate.com, (877) PETMATE
$14.99 - $17.99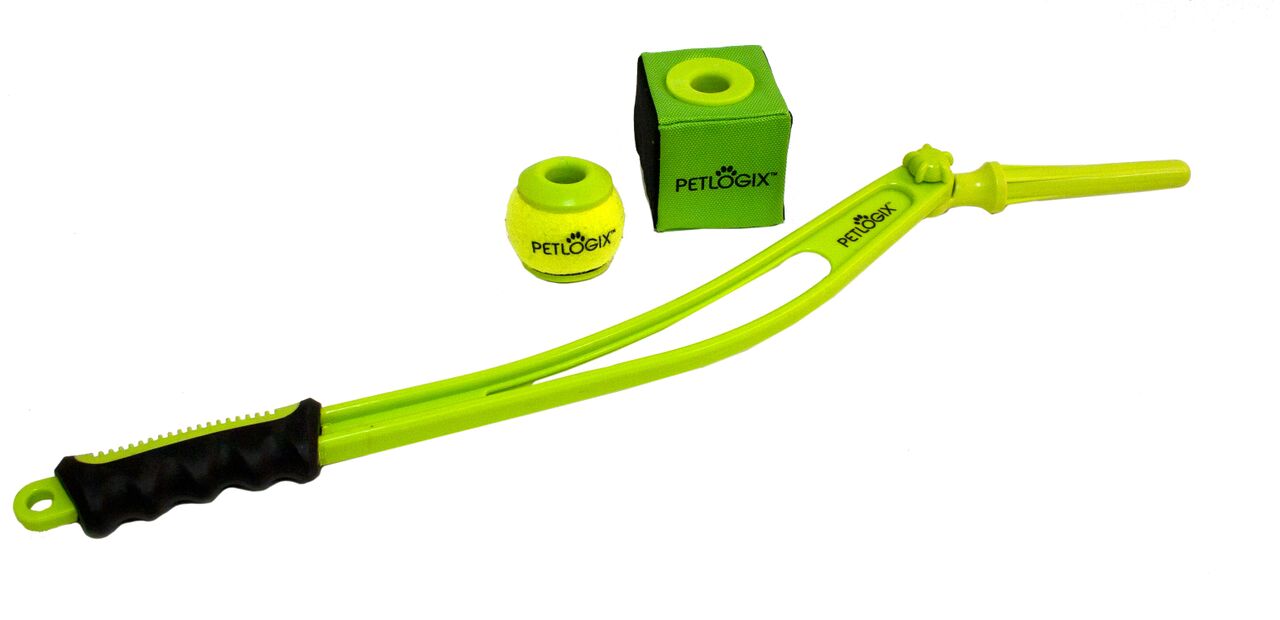 Petlogix Zinger

Hyper Pet
KEY FEATURES: Toy launcher throws up to 100 feet and comes in two sizes. Can be paired with FX Launch, a new release that shoots tennis balls.
SALES TIP: Interchangeable accessories float, for additional water-fetching options.
pet-logix.com, (800) 456-5778
$14.99 - $17.49
---
Chomp Chomp
All dogs have an urge to chew (some more than others), and smart owners find ways to keep them occupied so the shoes, furniture and other household items stay untouched. While there are many options for chew toys, we've chosen a few that can double up for interactive play, as well as earning high marks for durability and eco-friendly materials.
Bionic Urban Stick

Outward Hound
KEY FEATURES: The Urban Stick comes in three sizes and four bright colors. It's stuffable with treats and floats in water.
SALES TIP: BPA- and phthalate-free, it's made to withstand heavy chewers, for the customer who likes a dual-purpose toy.
outwardhound.com, (800) 477-5735
$12.99 - $17.99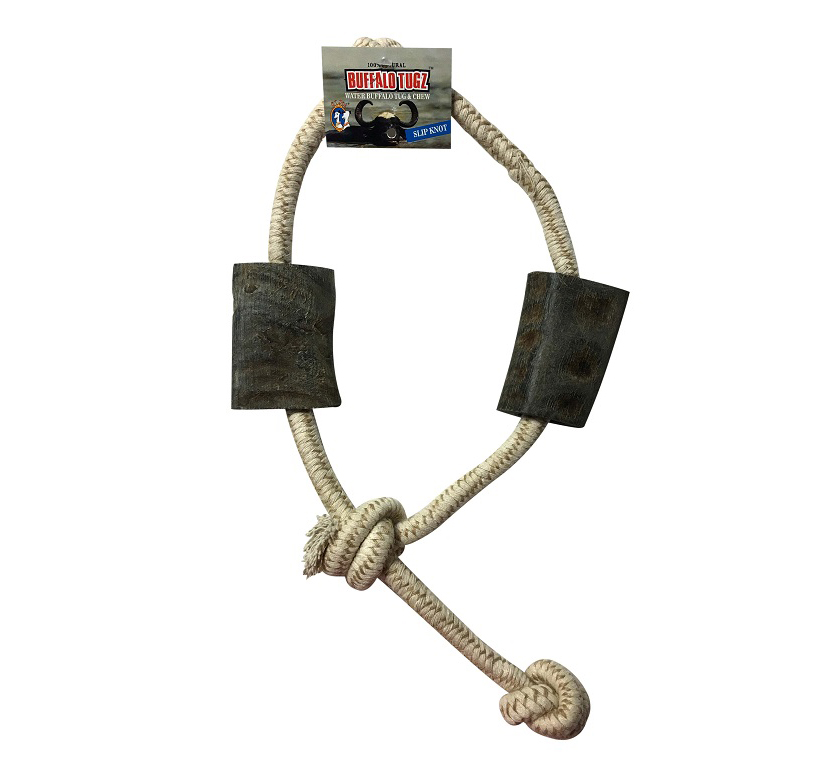 Buffalo Tugz

QT Dog
KEY FEATURES: A combination rope toy and chew made of buffalo horn. Comes in three sizes/styles.
SALES TIP: A unique chew paired with traditional rope pull, for pet parents of active chewers looking for something a little different.
qtdog.com, (800) 297-1998
$11.99 - $17.99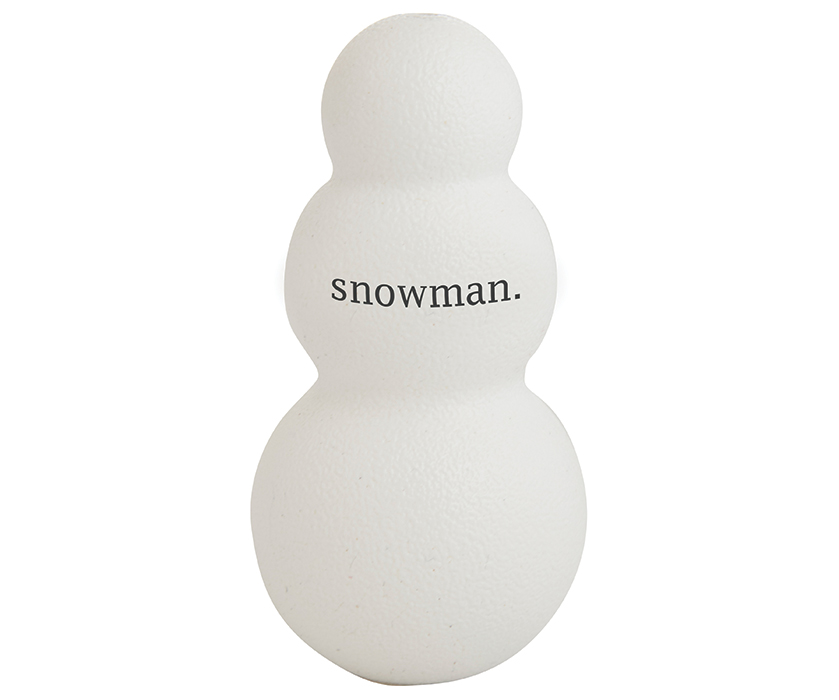 Snowman

Planet Dog
KEY FEATURES: Bring winter inside with the Snowman chew toy. Made from Planet Dog's patented and durable Orbee-Tuff material. Hollow bottom for stuffing treats and kibble.
SALES TIP: It doubles as a wine stopper. Now that's a versatile holiday gift!
planetdog.com, (800) 381-1516
$17.95
---
Let's Play!
According to Packaged Facts pet trends forecaster, two big drivers will be shaping the toy market in the next five years: consumers' growing preference for natural and eco-friendly toys overall, and a desire for more durable plush toys for dogs. We've selected a few that meet those preferences and speak to a dog's playful side.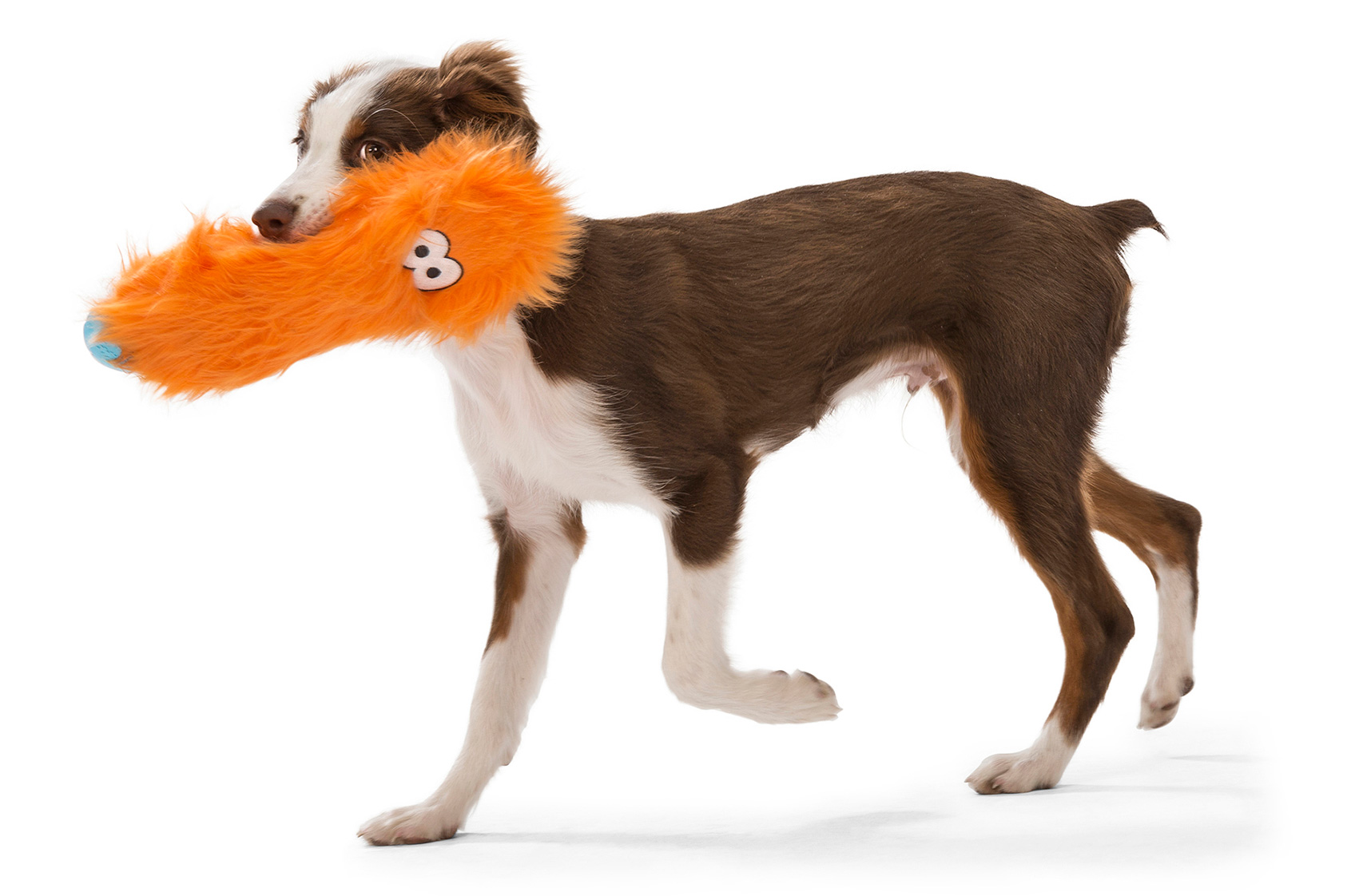 Rowdies

West Paw Design
KEY FEATURES: Winner in Dog Category at SuperZoo, this line of super-tough plush toys is made with West Paw's proprietary fabrics.
SALES TIP: USA-made, eco-friendly and backed up with a guarantee that your customers will appreciate.
westpaw.com, (800) 443-5567
$19.95 - $29.95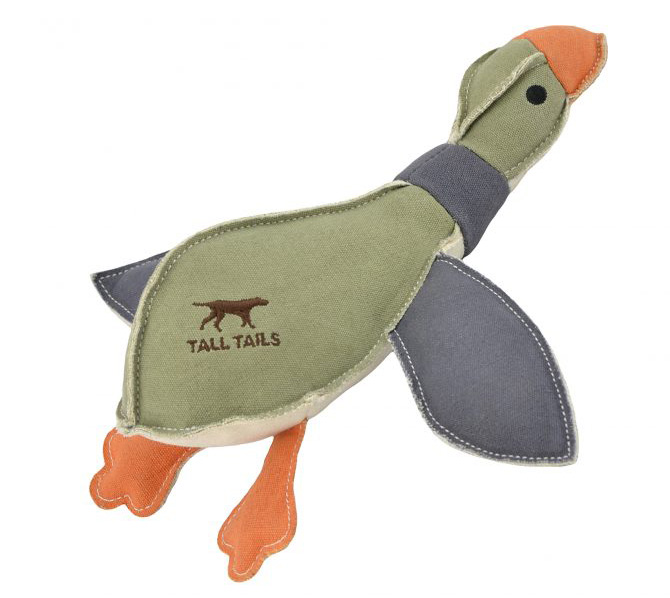 Tall Tails Canvas Toys

Tall Tails
KEY FEATURES: Durable canvas construction, with squeaker. Comes in duck and fish designs (12 inches), with an additional size available for the fish (16 inches, $19.99).
SALES TIP: A more rugged alternative to traditional plush toys.
talltailsdog.com, (937) 222-2132
$14.99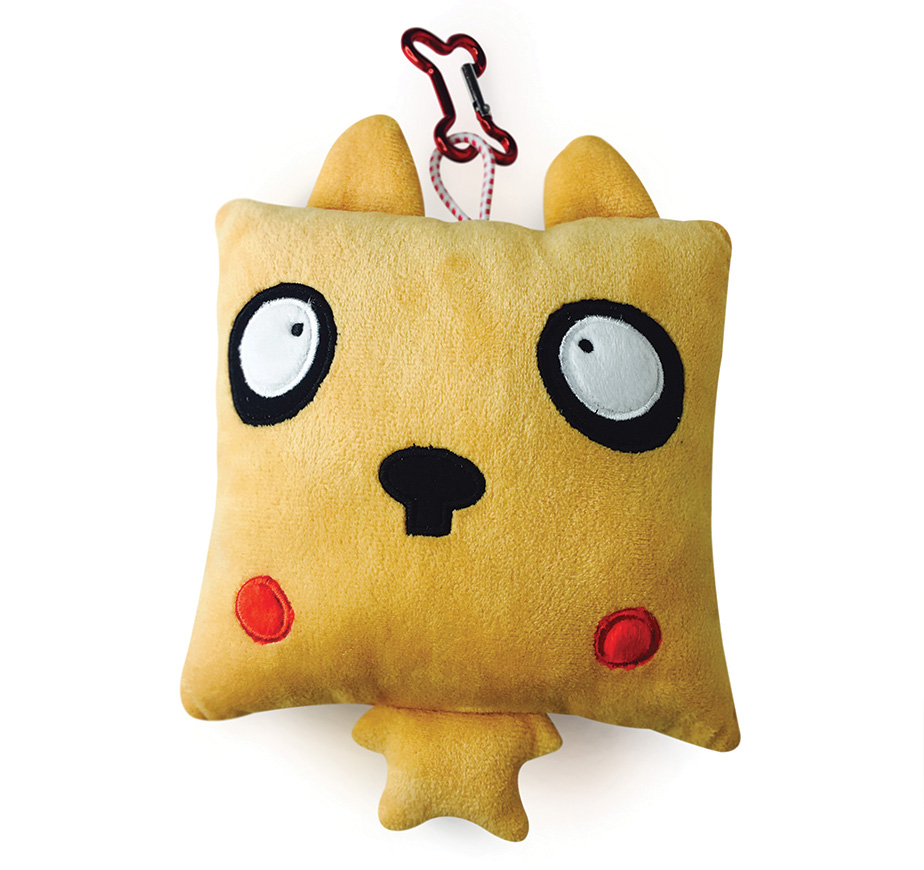 Peluches

Peluches
KEY FEATURES: Meaning "stuffed animal" in Spanish, Peluches are a friend when human companions are away, thanks to a bungee cord that clips to the dog's collar.
SALES TIP: For each toy purchased, one is donated to an animal shelter.
peluchesdogtoys.com, (310) 795-0708
$13.99
---
This article originally appeared in the November-December 2017 edition of PETS+.