Aquascaping is the kind of hobby that teaches patience while requiring triage-style attention. The water, the plants and the light all need an eye, all while you're monitoring levels on filtration, carbon dioxide and algae growth. Help your aquascaping customers find the best balance of lighting, gasses and filtration with these plant-boosting nutrients, clarifying chemicals and tanks built for successful photosynthesis.
---
Home
Aquascapers use tanks as a canvas where they can build living displays, whether they're using saltwater or fresh. Coral-growing customers want sleek, rimless tanks for a 360-degree view, and lake replicators are seeking deep tanks for a more intimate look at nature in the round. Fill them with substrates and samples, so aquascapers can start vision-boarding their next creation.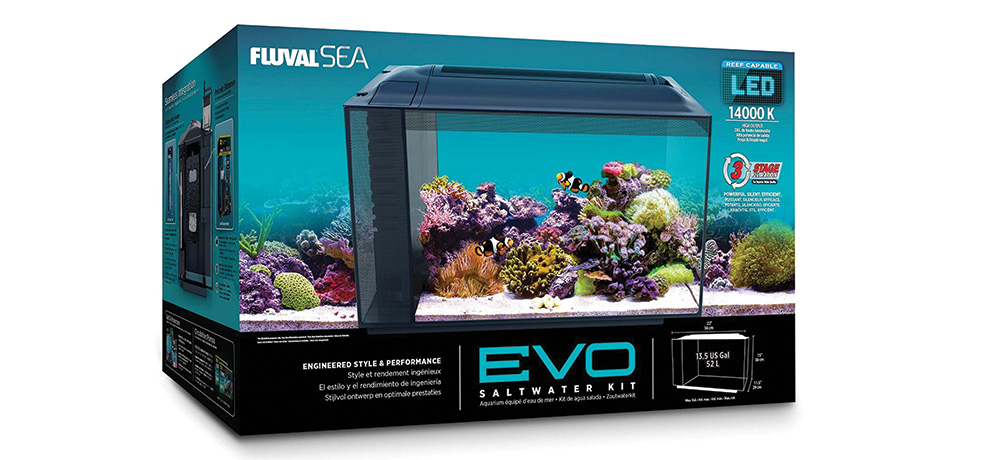 Evo Saltwater Kits

Fluval Aquatics
KEY FEATURES: A desktop-friendly kit with super bright LEDs, setting up optimal conditions for healthy saltwater gardens.
SALES TIP: This hobbyist version helps early aquaculturists explore coral, color and conditioning at a more affordable entry point.
fluvalaquatics.com/us/home, (800) 353-3444
$149.99 13.5 gallon

Brio35

Brio Aquaponics
KEY FEATURES: Designed by Robin Plante, this tank includes grow lights, dual timers and filtration.
SALES TIP: Push the symbiosis of the aquatic and terrestrial worlds: The plants in the garden feed on the fish waste, which filters the water naturally.
brioaquaponics.com, (438) 700-0567
$599

Rimless Midsize Flat Panel

JBJ Aquarium Products
KEY FEATURES: Infinity tank features the Orion SL LED system, which works for fresh- and saltwater aquascaping.
SALES TIP: Takes up a small footprint, meant for desktops, countertops and bookshelves.
jbjaquarium.com, (877) 374-9981
$1,005 and up
---
Hydration
When it comes to algae blooms and green water, the struggle is real. It can be tricky to keep water clear. To keep your customers' underwater gardens healthy, stock clarifiers to eradicate algae blooms, and filters to weed out cloudy pollutants like ammonia.

Ultraklear UV Clarifier

Aquascape
KEY FEATURES: This clarifier, available in three sizes, uses an internal swirl sleeve and narrow contact chamber to effectively clear unwanted algae blooms.
SALES TIP: The science behind this one is the increased contact time between the algae and ultraviolet light.
aquascapeinc.com, (866) 877-6637
$189.98 and up

QuietFlow Specialty Filter Pads

Aqueon
KEY FEATURES: For Aqueon hang-on-back units, filters cut ammonia, pollutants, excess waste, food and organic debris from the tank.
SALES TIP: Have especially murky water? This mechanical filtration should solve it.
aqueonproducts.com, (888) 255-4527
$6.99 - $8.99

Chemi-Pure Green

Boyd Enterprises
KEY FEATURES: For freshwater planted aquariums, this filtration product reduces organics, tannins, odors and toxins while maintaining essential nutrients.
SALES TIP: This water cleaner boosts the health and stability of a tank and clarifies the water for deeper light penetration.
chemipure.com, (855) 655-2100
$13.95 - $22.95
---
Health
Aquatic plants chew through fertilizers because they have intense nutrient requirements, and because they don't get the same byproducts as tanks filled with fish. Encourage your aquascaping customers to keep their tanks juiced. Stock liquids and tabs that boost nutrients like nitrogen and phosphorus, and those that promote plant growth, color and photosynthesis.

Purple Tech

Kent Marine
KEY FEATURES: This burst of calcium, magnesium, strontium, trace minerals and carbonates stokes growth in purple coralline algae and stony corals.
SALES TIP: Adding purple to rocks really makes them pop. For those who want to improve their green calcareous macro-algae.
kentmarine.com, (800) 255-4527
$23.99

NPK-Booster

Dennerle (Distributed by JBJ Aquarium Products)
KEY FEATURES: This macro-fertilizer for aquascaping aquariums adds nitrate, phosphate and potassium in biologically balanced proportions.
SALES TIP: This nutrient booster creates lush plant growth in tanks with low fish levels.
dennerle.com/en, (877) 374-9981
$15.99

Green Brighty Liquid Fertilizers

Aqua Design Amano (Distributed by Aqua Forest Aquarium)
KEY FEATURES: Fertilizers and mineral formulas for tank setup, followed by iron supplements for the long term.
SALES TIP: The series has a new look in tall slim bottles for a slick shelf display.
adana.co.jp/en, (415) 929-8883
$11 each
---
This article originally appeared in the November-December 2017 edition of PETS+.