New options help solve pet parent problems.
One of the great things about the pet industry is the many opportunities for entrepreneurs to improve on existing products. Take, for example, the leash. Basic in concept, with endless variations. Those featured here are created by pet innovators aiming to take the leash to next level, to solve problems and make walking the dog even easier for active pet parents.
---
Leveling Up
Sure, you can sell your customers a standard 6-foot leash with a basic clasp, but chances are those buyers aren't aware of the many products that will help improve their dog-walking experiences. Try adding a few new alongside your tried-and-true, if you haven't already. Here are a few ideas to get you started.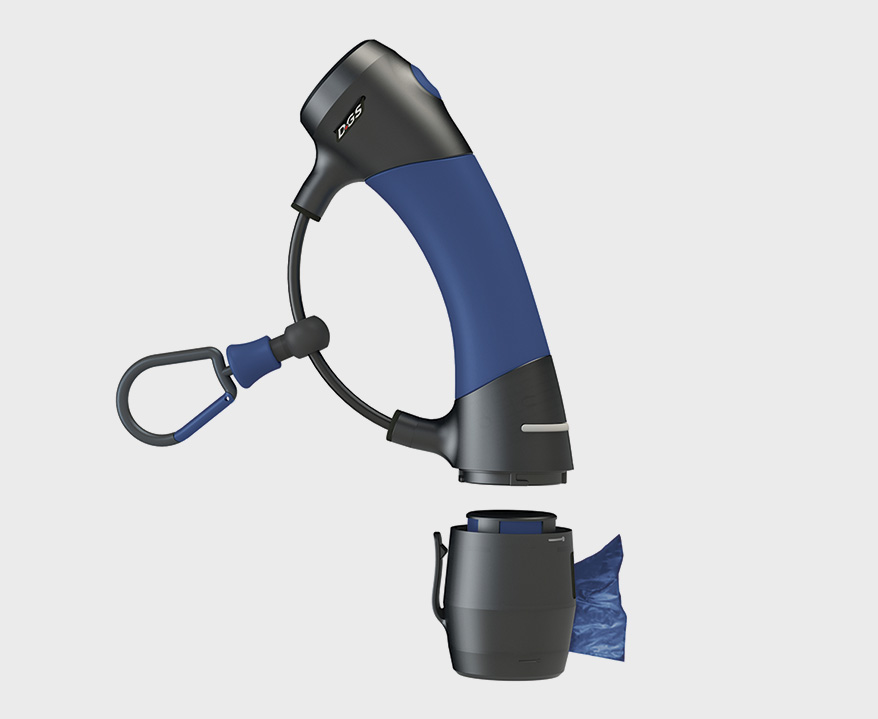 I'm Gismo

Dog Gone Smart
KEY FEATURES: An ergonomic handle for any leash. Comes with a bag dispenser and clip for holding full bags.
SALES TIP: Display with accessories (flashlight, double-leash holder, treat container with clicker) so shoppers can customize.
imgismo.com, (203) 345-1330
$19.99 - $24.99 (accessories); $34.99 (base)
---

CLIC Shoulder Leash

High5 Dogs
KEY FEATURES: This leash is worn around the pet parent's shoulder for a casual, urban walker. Comes in four colors and two thicknesses.
SALES TIP: Show how the leash can be used as a temporary tether, thanks to the patented "CLIC" carabiner.
$34.95 - $39.95
---

LED Pet Leashes

Nite Beams
KEY FEATURES: Light-up leashes that come in three styles: a dual leash that's rechargeable, a single version that takes a battery, and a single rechargeable. Available in two sizes and five colors.
SALES TIP: Suggest pairing with Nite Beam's LED collars and harnesses for added safety.
nitebeams.com, (248) 705-8784
$30-$60
---
Retractables 2.0
The retractable leash has been around for a while and remains a popular option. That being said, it has its issues, particularly the lack of control that can occur with too much lead. These companies have worked to address some of the shortcomings and kick performance up a notch.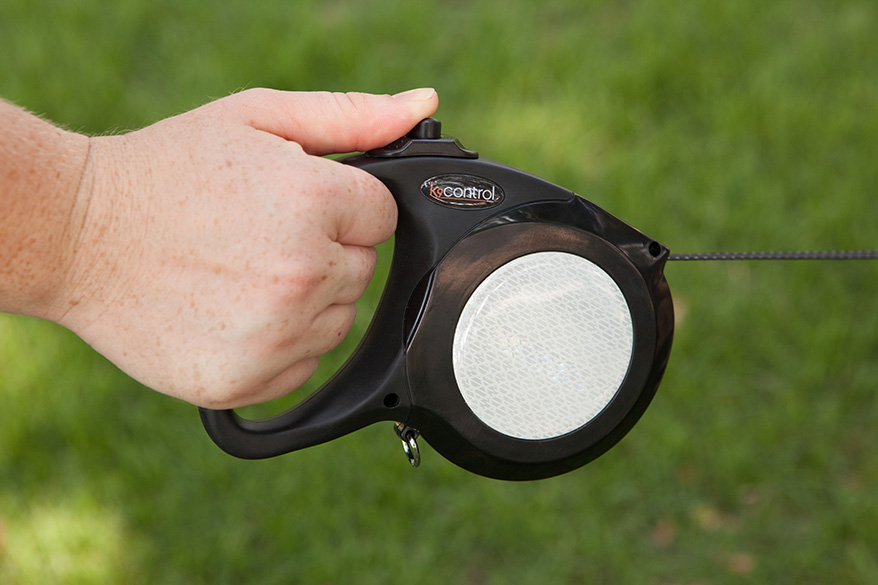 K9 Control Retractable

Petmate
KEY FEATURES: Patented Zero Slack Technology keeps the leash tight even while locked. Comes in four sizes.
SALES TIP: Show how the leash can pick up the slack, helping pet parents retain control over their dog walk.
petmate.com, (877) 738-6283
$18.99 - $34.99
---

Dual Doggie Retractable

Wigzi
KEY FEATURES: Color-coded leads and brake buttons for keeping track of each dog, each lead extends up to 10 feet and is rated for dogs up to 50 pounds.
SALES TIP: Explain how this tangle-free retractable can take the stress out of walking two dogs.
wigzi.com, (888)-MY-WIGZI
$39.99
---

Dial-a-Distance

ThunderWorks
KEY FEATURES: Allows the walker to set his own maximum length, up to 15 feet. Manual brake for quick stopping. For dogs up to 70 pounds.
SALES TIP: Let customers know that this is by the maker of the remarkable ThunderShirt.
thundershirt.com, (866) 892-2078
$49.95
---
Hands Free
Imagine being able to talk on the phone, drink your morning coffee and walk the dog, all at the same time. With a hands-free leash, you can be footloose and fancy-free. Multi-tasking aside, really driving this category are active dog owners who love to be able to run and hike alongside their four-legged furry friends.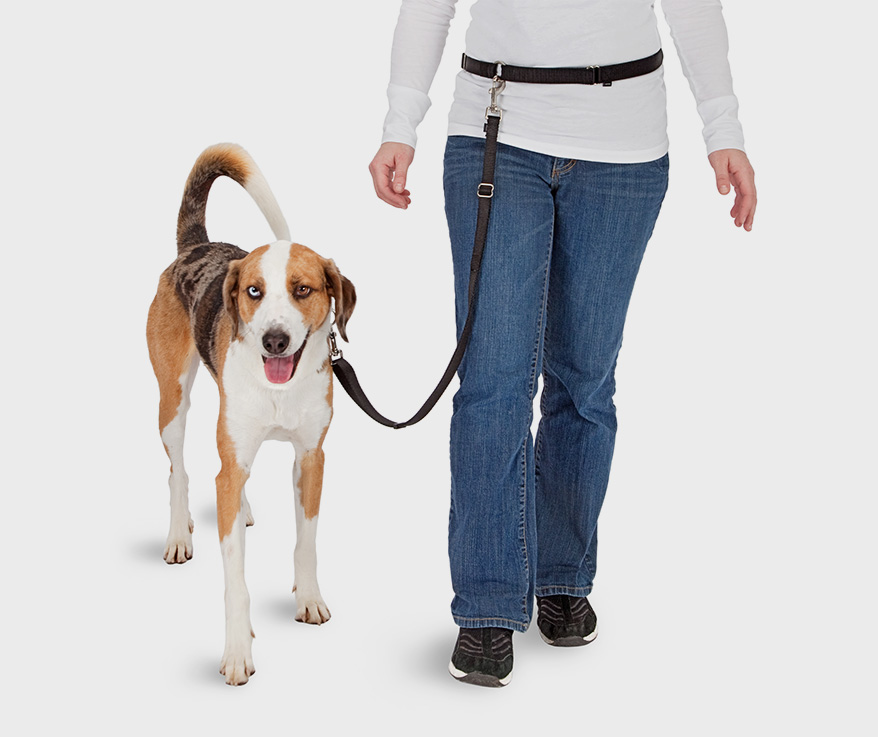 Hands-Free Leash

Petsafe
KEY FEATURES: Fully adjustable: Belt adjusts from 31 to 53 inches, and leash adjusts from 31 to 54 inches.
SALES TIP: Tout it as an affordable option for those just starting out in hands-free walking.
store.petsafe.net, (866) 738-4379
$19.99
---

Road Runner Leash

Ezy Dog
KEY FEATURES: Comes in 10 colors, with reflective webbing. Can also be used as hand-held leash.
SALES TIP: Explain that the patented Zero Shock Technology takes the jolt factor out running with your dog.
ezydog.com (877) 3EZYDOG
$42
---

Runner's Choice

Iron Doggy
KEY FEATURES: Handcrafted in Denver, using high-grade materials.
SALES TIP: Share that trail-hikers, urban runners and outdoors enthusiasts who want a durable, well-made leash designed it.
$47.95
---
This article originally appeared in the January 2018 edition of PETS+.