Shelters, from high for any pup.
We're certainly living in the future now that dogs can hang out in computer-controlled, homeopathic smart crates, and pet parents can pick from interesting shapes, colors and designs. Step into the future as a retailer, too: Use technology to become an affiliate store. Sign up with companies that offer partnerships and make good margins without having to lift or store multiple crates and cages.
---
On the Move
Frequent fliers, hunters and road trippers sometimes want to bring their pups along, whether they're flying a giant Poodle to a dancing competition in New York or driving a Pointer to northern Wisconsin for hunting season. These crates and cages are good for those who want to meet TSA regulations, need a collapsible crate for trips or desire a plush carry-on for pets on the go.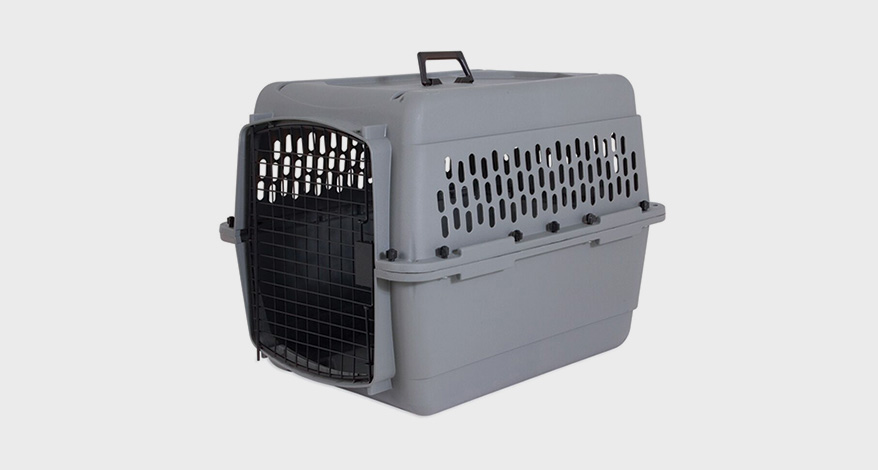 Aspen Kennel

Petmate
Key Features: With a squeeze-latch door, 360-degree ventilation and a handle, this travel crate meets most air travel requirements.
Sales Tip: Pair this with the No Spill Kennel Cup, which lets pet parents water their dogs even when crates are locked by TSA with tamper-proof ties.
petmate.com, (877) 738-6283
$29.99-$49.99
---

3-Door Soft Dog Crate

Elite Field
Key Features: This stylish, well-ventilated crate has three doors, plus accessory pockets on the top and the side, shaped by a strong steel tube frame.
Sales Tip: Have your customers try it on to see how it's cushy, lightweight and slightly wider and higher than most other brand soft crates.
elitefieldpet.com, (607) 330-4772
$89.99
---

Contour Double Door Dog Crates

Midwest Homes for Pets
Key Features: A good spare crate for travel, this sets up in seconds and folds down flat, and is available in 7 sizes to fit the needs of toy breeds to extra-large breeds.
Sales Tip: Shop this to new puppy owners, too. Show them how to use the divider panel to adjust the living space and the durable, leak-proof plastic for pee training.
midwesthomes4pets.com, (800) 428-8560
$34.99-$127.99
---
Style Points
Neutral tones on hard plastics have been supplanted by hot colors and home decor touches, complete with hidden cabinets and shelves. It's not all looks, though. Some of these new crates are tricked out with movement sensors, technology-based ventilation systems and speakers that play calming music. Look for cherry wood, quality materials and high-end pieces that function more like furniture than typical crates and cages.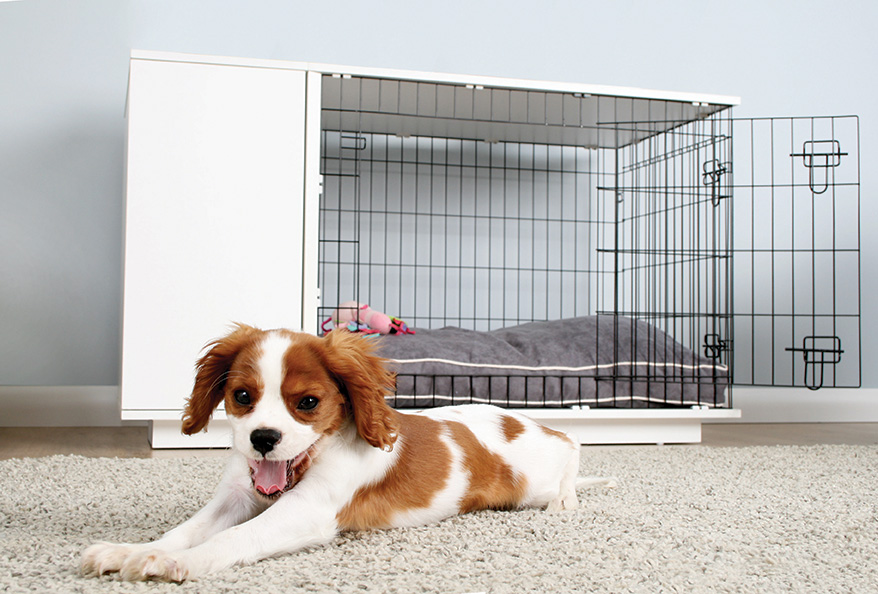 Fido Studio Dog Crate

Omlet
Key Features: Lots of options in this model, which keeps pet accessories and toys tidy with add-ons like a clothes rail, hook, shelf and storage basket. Comes in two colors with two door options and an optional wardrobe.
Sales tip: Hate the idea of heaving bulky crates in your store? Join the affiliate program, where you keep a display crate on site then direct customers to the website for customization and ordering.
omlet.us, (646) 434-1104
$89.99-$139.99
---

Smart Anxiety Relief Pet Crate

ZenCrate
Key Features: This den includes the internal sensors that detect activity, acoustics designed to reduce external sounds and dampen physical vibrations, plus calming music and ventilation options.
Sales Tip: Refer to this as a den rather than a crate because it has no true closed off door — the company's making one, so keep an eye out for that.
zendogcrate.com, (954) 635-2129
$525-$575
---

Expandable Pet Crate

Richell USA
Key Features: It's a high-end look with a divider to section off a living space. Luxe colors include dark brown, cherry brown and natural.
Sales Tip: For those excited new puppy people, point out this cage that expands with age.
richellusa.com, (972) 641-9795
$299-$360
---
Strong and Secure
What makes a really strong crate? These models use things like single-piece, military-strength construction, specialized locks and multiple lock points on the perimeter for security. Thoughtful security details are especially necessary for those dogs who get out of everything. Extra protection can save a squirrelly dog's life.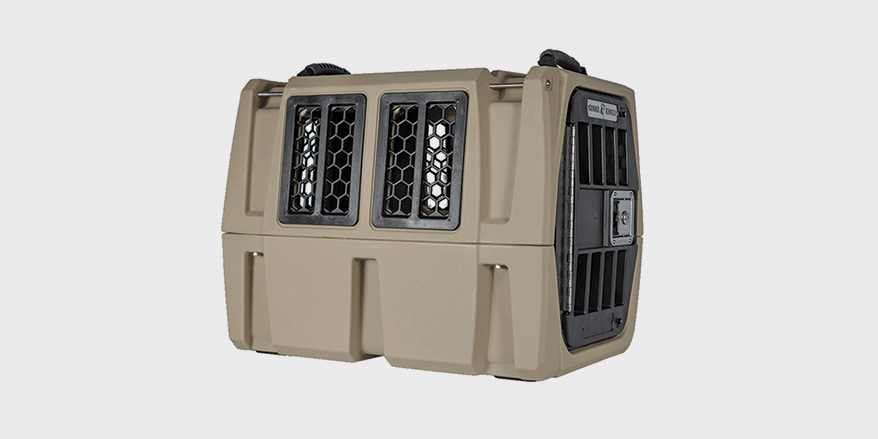 G1Series

Gunner Kennels
Key Features: For pets going on rugged trips, these are dual-walled and safe enough to earn a 5-Star Crash Test rating.
Sales Tip: This line was created because the owner's dog nearly died due to a flimsy wire cage.
gunnerkennels.com, (844) 486-6375
$349.99
---

Collapsible Dog Crate

Impact Dog Crates
Key Features: Stocky and stylish, this durable aluminum dog crate collapses to less than 8 inches tall in seconds.
Sales Tip: Get a custom retailer link from Impact Dog Crates and earn commission from referral sales while your shoppers customize their colors and sizes online.
impactdogcrates.com, (208) 687-4400
$735.99
---

Dakota 283 Dog Kennel

Good Ideas
Key Features: The ultra-lightweight and uber-tough crate comes equipped with a paddle latch that locks and all-weather construction that won't rust.
Sales Tip: Draw a parallel for fresh air seekers between crisp mountain air and the crate's multiple ventilation openings.
$299-$399
---
This article originally appeared in the April 2018 edition of PETS+.