Gone are the days of the lowly cash register.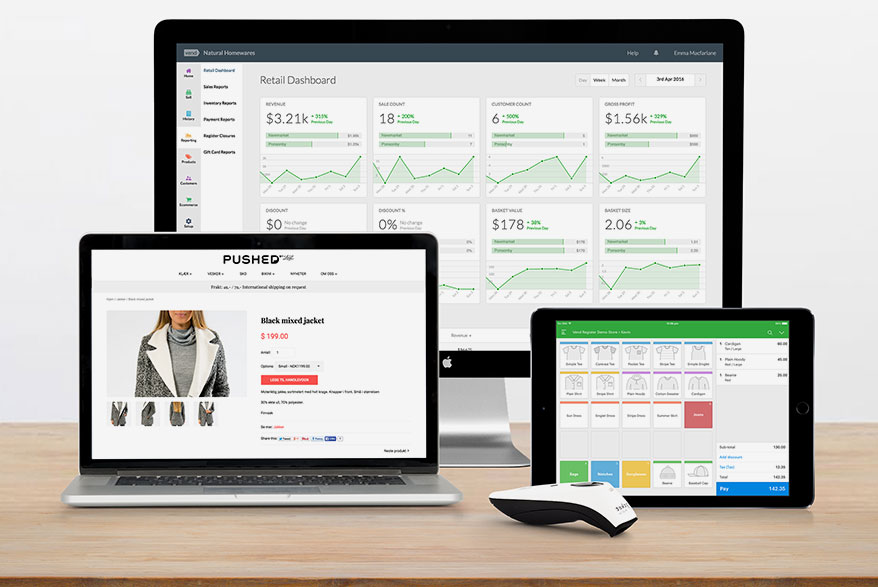 Vend's system plugs into other tools like accounting, staff management and e-commerce.
Whether you're starting a new business or wanting to upgrade your current point-of-sale system, today's pet retailer has many high-quality choices at relatively reasonable prices. "Traditionally, a POS was a static and inflexible cash register that only did a few things, such as sales, returns and receipts, but modern systems are so much more," says Vaughan Rowsell, founder at Vend. "They can run your entire business, with easy plug-ins to other tools like accounting systems, staff management and e-commerce."
Take your time to research the various options available to you, considering both your current and future needs. "With so many choices, it's really about a matter of fit for your business — today and for the future," says Lynn Switanowski, founding partner of Creative Business Consulting Group. "You want the system to be able to grow with you and not force you to buy a new one when the business gets bigger."
---
Vendors
CashierLive
cashierlive.com

DaySmart Software (123Pet Software)
123petsoftware.com

DCR
dcrpos.com

InfoTouch
infotouch.com

Lightspeed
lightspeedhq.com

LS Retail
lsretail.com

PawLoyalty
pawloyalty.com

PayGo
paygopos.com

PetBookings
petbookings.com

Pinogy Corporation (360Pet)
posadvice.com

RetailPoint
retailpoint.com

Shopify
shopify.com

ShopKeep
shopkeep.com

Vend
vendhq.com
Points to Consider
When Choosing a POS System
Software & Hardware
Some companies sell only software; others sell complete POS systems, including hardware. Hardware may be traditional (large desktop terminals or register screens) or a mobile system that uses iPads or other tablet interface.
POS software may be traditional (you install it on your store computer) or cloud based (you access the system online). Cloud-based systems are accessible from virtually anywhere (no need to be physically in your store).
"The challenge with on premise software is that upgrades are difficult and you aren't using the latest functions and features the POS software provider has released," says Jim Barnes, senior managing partner, president and CEO of Enspire Commerce, which sells RetailPoint.
Cost
For traditional software, you have the initial investment, then annual maintenance fees for upgrades. You might also have to pay separately for support. Cloud-based POS systems have smaller monthly fees.
No matter what type of system you go with, functionality and ease of use is of the utmost priority. "I always suggest taking a trial before committing," Rowsell says. "Most good systems will let you try the software out for 14 to 30 days, so you can get a feel for its usability, and whether it's right for your business."
Other Capabilities
A good POS system does far more than process sales. From reporting and analytics, to inventory management and e-commerce integration, the sky's the limit for today's POS systems. "Store management solutions include things like payroll, online appointment scheduling and push marketing, in addition to payment processing," says Steve Martin, vice president of marketing of DaySmart Software (123Pet Software). "Subscription fees have replaced steep upfront costs, so it may be worth getting the whole system installed Day 1 and avoiding subsequent integrations."
Customer Service and Support
A company's customer service is extremely important, from installation and training, to ongoing, 24/7 support. "If a rep is not responsive early on, move on. It won't get better from there," Switanowski says.
---
What Pet Store Pros Say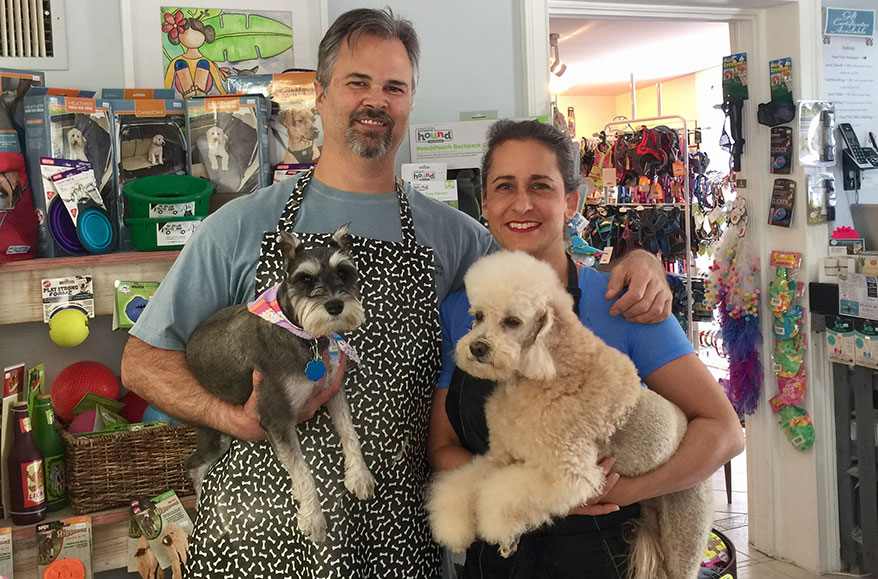 Carlos and Amy Gonzalez
Ruff Spot Pet Grooming & Market, Key Largo, FL
theruffspot.com
When Carlos Gonzalez and his wife, Ana, began looking for a point-of-sale system for their business, they were old-school. "We were using a cheap cash register we bought at the office-supply store, and that's it," Carlos says.
Quick growth, however, made them realize they needed something more powerful.
"We needed a POS to keep track of our sales, our inventory count, tax reporting, etc.," Carlos says.
His biggest challenge was sifting through the choices. "Do we go with a PC-based system?" he remembers asking himself. "Do we buy a POS system off the shelf that only had a one-time investment instead of a monthly fee?"
After researching for three months, the Gonzalezes purchased the Vend POS system. "Vend has provided control over our day-to-day operations and has basically automated our store," he says. "And because Vend is fully web based, we can do back-office work, like ordering, from anywhere we have an internet connection."
Gonzalez offers this advice to pet retailers: "Create a list of must-have and a list of would-like-to-have features," he says. "For us, being able to use existing hardware was critical because we did not want to invest a huge amount on POS-specific hardware."
---
This article originally appeared in the July-August 2017 edition of PETS+.